Thread Number: 10142
Need good deal on replacement rack(s) for Kenmore
[Down to Last]
Cool Washer Stuff on Amazon:
scroll >>> for more items
Post# 186748 , Reply# 1 &nbsp 1/28/2007 at 17:33

(4,500 days old)

by sactoteddybear () &nbsp
&nbsp
Re: Kenmore Racks:

Hi! Jeff, you should try checking on E-Bay or Craigslist. I've seen Postings often of the Guys looking for Racks and have found them on either/or Sites. I would imagine that you would go to Kenmore Dishwashers on E-Bay and on Craigslist, go to the Garage Sale, Free, For Sale areas, click on them and then enter Kenmore. It will give you a pretty large list of everything for the Kenmore name.

I hope that this helps you, at least somewhat, good luck, with your search.

Peace and Great Kenmore Dishwashing, Steve
SactoTeddyBear...


Post# 186769 , Reply# 2 &nbsp 1/28/2007 at 18:59

(4,500 days old)

by appnut (TX) &nbsp
&nbsp



This appears to be toward the last of the D&M produced dishwashers and is NOT a Whirlpool-sourced UltraWash dishwasher. D&M is something collectors may seek out more of. This may be a little bit hard to find on Ebay, I've actually probably only seen one set of D&M produced dishawsher racks. The rest are for the Whirlpool sourfced product.
Post# 187363 , Reply# 5 &nbsp 1/30/2007 at 08:14

(4,498 days old)

by appnut (TX) &nbsp
&nbsp


---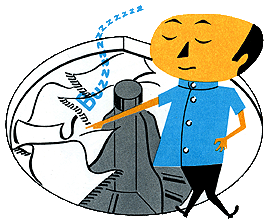 Comes to the Rescue!

The Discuss-o-Mat has stopped, buzzer is sounding!!!
If you would like to reply to this thread please log-in...