Cool Washer Stuff on Amazon:
scroll >>> for more items
Post# 187504 , Reply# 1 &nbsp 1/30/2007 at 20:22

(4,618 days old)

by gansky1 (Omaha, The Home of the TV Dinner!) &nbsp
&nbsp


Post# 187595 , Reply# 4 &nbsp 1/31/2007 at 07:05

(4,617 days old)

by super32 (Blackstone Massachusetts) &nbsp
&nbsp


Post# 187614 , Reply# 6 &nbsp 1/31/2007 at 10:28

(4,617 days old)

by rp2813 (Sannazay) &nbsp
&nbsp



Burp, if you can return that dryer, you should. I have an Amana pair and the racket the dryer makes is absolutely annoying. It has been junk since day one, it's the flimsiest dryer I've ever owned, and unless your mom's dryer is located in the garage or basement, forget the matching washer (which you of course should if it's a Maytana also) and buy her some matching earplugs.
Post# 187615 , Reply# 7 &nbsp 1/31/2007 at 10:29

(4,617 days old)

by rp2813 (Sannazay) &nbsp
&nbsp


Post# 188411 , Reply# 9 &nbsp 2/4/2007 at 01:35

(4,613 days old)

by volvoguy87 (Cincinnati, OH) &nbsp
&nbsp
Maytag Dependable Care



I am not a dryer expert, but I have been pleased with the typical Whirlpool/Kenmore dryers with the lint filter top. As for the washer, the Matag Dependable Care that your sister has is one of the best washing machines around and it should give many MANY more years of service. The Maytag model LAV... is the only washer avaiable today I would even consider buying. Your sister has a great washer and I would not change it for any reason.

Dependable care ain't what it used to be,
Dave
---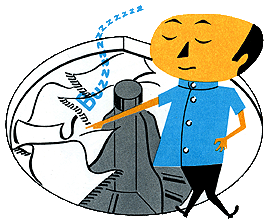 Comes to the Rescue!

The Discuss-o-Mat has stopped, buzzer is sounding!!!
If you would like to reply to this thread please log-in...