Thread Number: 10208
The biggest waste of money ever.....
[Down to Last]
Cool Washer Stuff on Amazon:
scroll >>> for more items
Post# 187781 &nbsp 1/31/2007 at 23:30

(4,617 days old)

by aquarius1984 (Planet earth) &nbsp
&nbsp



The worst machine my Mum has ever had, The Candy Activa is forgivable for only lasting 4 months, it was a lemon but this piece of Hoover junk....... only did 2 years from June 2000 - July 2002.

At least you get 3 years from an Indesit! no one I know has had a modern Hoover for more than 2 years and Im suprised this example is not rotting with its door seal down in the junkyard!

Only good thing going for them is the weird woollens spin and the better than nothing Powerjet to soak everything which was a piss poor rip off of the Zanussi Jetsystem.

I could urinate thru a peashooter stronger and with more purpose than the effort fitted to these machines.

£400 down the swanny!

Nick CLICK HERE TO GO TO aquarius1984's LINK on eBay
Post# 187786 , Reply# 1 &nbsp 1/31/2007 at 23:40

(4,617 days old)

by aquarius1984 (Planet earth) &nbsp
&nbsp



I stand corrected after further thought...... £450 down the swanny IIRC!

the 1300rpm Hoovers without the Powerjet were going for around £390/£410 at the time, This machine was on a price par with the 1400rpm Digital Quattro without the Powerjet.

And the Crumble Dryer by the same name is on its way out I noticed too........4 years old! Time to get Mum to check out the Zanussi Condensors I think, now she is having a new kitchen and the garage converted into another reception room, the dryer is going in the utility next to the washer.

Best dryer ive ever used was my Zanni BOL TDC something.

Rant over LOL

Nick
Post# 187865 , Reply# 4 &nbsp 2/1/2007 at 11:40

(4,616 days old)

by washboy2005 (UK) &nbsp
&nbsp

I have to disagree with you Nick, you do know me and i've got a modern Hoover washer, its 5 years old and still going ,albeit its had a few minor repairs, but then thats to be expected with the amount of use it used to get. I am happy with my Hoover now its still working happily and hope it will do so for a good while yet.

The link you attatched above to the Hoover Quattro washing machine, I agree these were not the best examples of Hoover/Candy excellence LOL. My school has a similar designed Hoover Performa washer and it seems to be fairly reliable, it does 4 loads between 60-95*c a day and has been doing so for 5 years now, no failings yet!

I wonder if its just you have to get lucky with machines nowadays, some people can by Indesits and have them for years whereas others can buy them and get 6 months from them. I suppose you just have to take a chancve if you cant afford a higher end machine LOL

Thought I'd have an input LOL

BTW this is not meant to be argumentative, jsut felt I should have my input! hehe

Take Care



---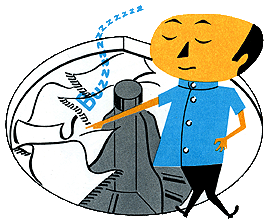 Comes to the Rescue!

The Discuss-o-Mat has stopped, buzzer is sounding!!!
If you would like to reply to this thread please log-in...