Cool Washer Stuff on Amazon:
scroll >>> for more items
Post# 190258 &nbsp 2/11/2007 at 16:24

(4,486 days old)

by dadoes (TX, U.S. of A.) &nbsp
&nbsp



My sister bought a new Roper or Whirlpool (she said Roper) washer yesterday. Her old Whirlpool was leaking oil. She and the girlfriend fetched it from Best Buy (along with a new stove, microwave, dishwasher, and maybe a dryer, not sure what all they got). Everything was boxed until they got it home. She says the washer wants to prance all around the garage when spinning. They pulled the shipping strap, have it sitting solidly, even bubble-level, on concrete in their garage. She says the tub seems "real loose" but also says it's the same as her old machine (which was a direct-drive Whirly) ... and that it centers itself when she shoves it toward any direction ... so I assume all the springs are in place. I'd sure like to have a look at it, but can't get there now (2 hrs away).
Post# 190274 , Reply# 2 &nbsp 2/11/2007 at 17:21

(4,486 days old)

by dadoes (TX, U.S. of A.) &nbsp
&nbsp



I talked to her again. They went to Lowe's to get a longer connector for the gas stove, checked a Roper on display, said the tub is much more solid ... so perhaps there is a spring come loose or missing. Except I wonder now if the Roper on display at Lowe's may have still had the shipping strap in place?? She's gonna get the stove done, then attack the washer, try to get the cabinet off for a look. I told her do a Google for info on replacing a Whirlpool drive coupler, which should bring up some pictures for getting into the cabinet.

(Dammnit, she was at mom & dad's yesterday when I replaced the KA pump, but was elbow-deep in a domino game with mom and granny and RJ, didn't want to come to the utility room for a look.)
Post# 190318 , Reply# 3 &nbsp 2/11/2007 at 20:24

(4,486 days old)

by dadoes (TX, U.S. of A.) &nbsp
&nbsp


Post# 190351 , Reply# 5 &nbsp 2/11/2007 at 21:31

(4,486 days old)

by appnut (TX) &nbsp
&nbsp


---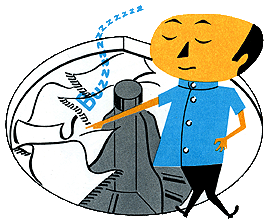 Comes to the Rescue!

The Discuss-o-Mat has stopped, buzzer is sounding!!!
If you would like to reply to this thread please log-in...