Cool Washer Stuff on Amazon:
scroll >>> for more items
Post# 191953 , Reply# 1 &nbsp 2/17/2007 at 21:10

(4,480 days old)

by appnut (TX) &nbsp
&nbsp


Post# 192093 , Reply# 4 &nbsp 2/18/2007 at 14:12

(4,479 days old)

by goatfarmer (South Bend, home of Champions) &nbsp
&nbsp


Post# 192427 , Reply# 5 &nbsp 2/20/2007 at 12:43

(4,477 days old)

by drewz (Alexandria, Virginia) &nbsp
&nbsp
RCA Never Owned Any Part of Whirlpool



Whirlpool came from the 1900 Corporation.

RCA Victor had a plant which made "Estate" stoves, a/c's and vacuum cleaners,(Mr. Oreck of Oreck vacuums engineered & designed all RCA & RCA Whirlpool vacuum cleaners).

In the late 1950's RCA Victor decided to get out of the appliance business, and Whirlpool was very much interested in the patents and designs of RCA Victor.

SO... they entered into a limited year license agreement that would market Whirlpool appliances using the "RCA" trademark. Thus blending the two lines into one, after which Whirlpool would be the sole owner and RCA Victor would be out of the appliance business.

RCA never owned any part of Whirlpool (1900 Corporation). In Canada during the same period Whirlpool sold "Victor" appliances under the same agreement.

I believe a new issue popped up in the 1986' when GE bought RCA and started using the RCA name on GE appliances. I believe that part of their sales tactic was to regain market share that GE had lost to Whirlpool. By using; remember those old "RCA" appliances they were great!, but the new ones were trash. A couple years after this the RCA name was dropped from the GE lineup.

Another great icon gone!
Radio Corporation of America, rest in peace!

(Whirlpool should have bought RCA Victor!)




---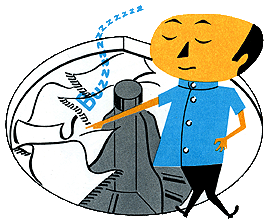 Comes to the Rescue!

The Discuss-o-Mat has stopped, buzzer is sounding!!!
If you would like to reply to this thread please log-in...