Thread Number: 10532
Indesit Omega from the late 80s on Ebay
[Down to Last]
Cool Washer Stuff on Amazon:
scroll >>> for more items
Post# 192410 , Reply# 1 &nbsp 2/20/2007 at 10:49

(4,475 days old)

by mrboilwash (Munich,Germany) &nbsp
&nbsp



That sure brings back memories. Thanks for posting !
My very first (own) washer was an Indesit W1020.
It was looking almost identically but had only 3 pushbuttons and free temperature control.
It was an amazing 5,5 kg capacity and it was the loudest machine I ever heard. The belt was very loose and I could hear a squeaking noise at the start of every turn of the drum.
Filling with water took an eternity and the rubber boot became sticky after just a few months of use.
But I liked the rinse level and when it kicked staight into distribution spin with all the water. Finally after two years I sold it and bought a decent AEG, which were still great machines in 1990.
Post# 192626 , Reply# 6 &nbsp 2/21/2007 at 08:28

(4,474 days old)

by newwave1 (Lincoln, United Kingdom) &nbsp
&nbsp


---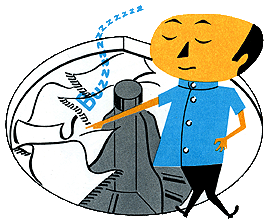 Comes to the Rescue!

The Discuss-o-Mat has stopped, buzzer is sounding!!!
If you would like to reply to this thread please log-in...