Cool Washer Stuff on Amazon:
scroll >>> for more items
Post# 195057 , Reply# 2 &nbsp 3/5/2007 at 12:38

(4,584 days old)

by peterh770 (Marietta, GA) &nbsp
&nbsp


Post# 195059 , Reply# 4 &nbsp 3/5/2007 at 12:39

(4,584 days old)

by maytagbear (N.E. Ohio) &nbsp
&nbsp
whoops!

L/Mb


Post# 202707 , Reply# 12 &nbsp 4/9/2007 at 23:54

(4,549 days old)

by toggleswitch (New York City, NY) &nbsp
&nbsp



And to think all these ridiculously fast agitator speeds may have evolved:

1- To make the upper part of a cruel-action agitor appear to move constantly (as opposed to intermittently.)
2- Due to perhaps newer engineering with transmissions; perhaps to physically fit in a direct-drive system.

But what scares me is how can engineers not realize these speeds are excessively rough on clothing?
Post# 203505 , Reply# 15 &nbsp 4/12/2007 at 22:09

(4,546 days old)

by neptunebob (Pittsburgh, PA) &nbsp
&nbsp



Most engineers just are not into fashion and have "the wife" take care of the laundry so it probably doesn't matter to them what they wear becuase their wife picks out their clothes. Now, if a washer was designed by an actor, an interior designer, a hairdresser, or a fashion designer we could have washers that take care of our clothes. I think we all know what I am trying to get at I just can't say it. It could also be a plot - the washer manufacturers are making their machines rough on clothes to keep the clothing and retail industries going with people buying clothes more often.
---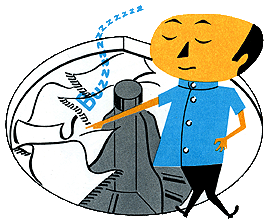 Comes to the Rescue!

The Discuss-o-Mat has stopped, buzzer is sounding!!!
If you would like to reply to this thread please log-in...