Cool Washer Stuff on Amazon:
scroll >>> for more items
Post# 195212 , Reply# 2 &nbsp 3/6/2007 at 09:01

(4,402 days old)

by runematic (southcentral pa) &nbsp
&nbsp
zenith dryer


Post# 195271 , Reply# 4 &nbsp 3/6/2007 at 14:28

(4,402 days old)

by volvoguy87 (Cincinnati, OH) &nbsp
&nbsp
Whirlpool?


Post# 195293 , Reply# 5 &nbsp 3/6/2007 at 17:25

(4,401 days old)

by goatfarmer (South Bend, home of Champions) &nbsp
&nbsp
Zenith?


Post# 195546 , Reply# 8 &nbsp 3/7/2007 at 17:09

(4,400 days old)

by bajaespuma (Connecticut) &nbsp
&nbsp
Runematic...



That Zenith dryer is one of the coolest old appliances I've seen in a long while. Can't help but wonder what the washer must have looked like inside. My family were fans of Zenith TV's and radio's but I never remember seeing any other Zenith appliances in the greater NYC area. You've inspired me to do some research. Thank you for posting that picture.
---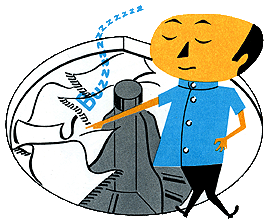 Comes to the Rescue!

The Discuss-o-Mat has stopped, buzzer is sounding!!!
If you would like to reply to this thread please log-in...