Cool Washer Stuff on Amazon:
scroll >>> for more items
Post# 207856 &nbsp 5/2/2007 at 08:50

(4,406 days old)

by seamusuk (Dover Kent UK) &nbsp
&nbsp



Hey UK Ppls ...

Im in the market for a new dryer(before anyone asks Condenser is the only option) :(.

Im quite liking the look of this- Id really like a Bosch/Siemens with the window door, but funds dont permit at the mo :(.

Tis bout half the price of the Siemens :)- any opinions?

Seamus CLICK HERE TO GO TO seamusuk's LINK
Post# 208022 , Reply# 2 &nbsp 5/3/2007 at 09:36

(4,405 days old)

by seamusuk (Dover Kent UK) &nbsp
&nbsp
A change of plan.....



Hi Keven /all

I cant claim to have had much expeirence of Whirlpool dryers- however I do know their spares are pretty expensive!.

Because of this ive decided to go down the Zanussi-Electrolux route for £5 more. The model is exclusive to Euronics/CIH and I cant find a pic anywhere :(.

Should get to the shop next Tuesday, will get a pic then ;)

Seamus
Post# 208051 , Reply# 4 &nbsp 5/3/2007 at 13:21

(4,405 days old)

by panthera (Rocky Mountains) &nbsp
&nbsp
Dan,



The reverse action is not supposed to be of equal length, but only to prevent tangling. During reverse, if you listen carefully (and they are quiet, I do give them that) the blower is not running.
My AEG and my old Miele also do/did real short reverses. Wonder why only top of the line stuff in the States reverses?
---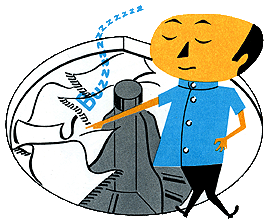 Comes to the Rescue!

The Discuss-o-Mat has stopped, buzzer is sounding!!!
If you would like to reply to this thread please log-in...