Thread Number: 12322
Two diffrent washer questions-Wondering if i should get something else?
[Down to Last]
Cool Washer Stuff on Amazon:
scroll >>> for more items
Post# 216715 , Reply# 2 &nbsp 6/18/2007 at 11:32

(4,298 days old)

by rp2813 (The Big Blue Bubble) &nbsp
&nbsp



Sploder, I'm not sure what possessed you to go with GE with all the negative PR on here for that brand of washer, TL or FL. My mom's BOL 2000 model is junk and has the same bouncy tub. It also made a "sawing" sound during agitation when new, but that did go away. When it spins the whole tinny machine shakes.

I can't advise on SQ. I don't know who makes them anymore, but basically anything is better than the GE you have now. Anything.
Post# 216782 , Reply# 7 &nbsp 6/18/2007 at 19:01

(4,297 days old)

by toggleswitch (New York City, NY) &nbsp
&nbsp



~ I like my GE washer just fine. But now am wondering if i could do better.

Chad:

More usolicited advice that is none of my business.
Breathe, realax, allow peace to enter your world.

THINGS don't bring happiness. Nore does excess, clutter or hoarding. One has to allow happiness to come to them in other ways. Love yourself equally to life itself. Then all will flow to you. :-)

Someone always has bigger, better, fancier and flashier and stronger. If what you have works for you (and you said it does) then nothing further is required.

:-)

Peace and blessings be unto you, and to all who read these words.



And as far as the washer goes, I have the same GE. One simply adjsts to the new tehnology. As long as my clothes don't smell like armpit and @$$, I'm happy. and as "washer-women" I believe we are smart enough to get the desired results out of ANY machine.........

Technology doens't make the man, man makes the technology (work for him).

Post# 216887 , Reply# 9 &nbsp 6/19/2007 at 06:05

(4,297 days old)

by mayfan69 (Brisbane Queensland Australia) &nbsp
&nbsp
Speed Queen



Chad,
Here is a link to some videos on Youtube showing the Speed Queen in action. Maybe the person who posted the vids can give you some advice on the machine?? I'm pretty sure they maybe a member of this site.

Here in Australia, Speed Queen are marketed as "Kleenmaid" and have a very good reputation, although i have heard reports that you maybe replacing the seals in about 8-10 years time...depending on usage of course.

Hope this helps

Cheers
Leon CLICK HERE TO GO TO mayfan69's LINK
Post# 216929 , Reply# 10 &nbsp 6/19/2007 at 11:01

(4,297 days old)

by seeitrun2006 (Braselton/Hoschton GA) &nbsp
&nbsp
GE



I have the GE washer with a stainless steel tub. I will have it two years this coming November. When we replaced our old Maytag with it I had to learn to shut the door to the laundry room because it sounded SO DIFFERENT then the Maytag. It like to have worried me to death!

But it cleans great and it extracts a lot of water from our clothes. The water level goes from small setting all the way to super. When it was purchased from Home Depot it was refered too as "King Size". We wash large loads of towels and blue jeans in ours with not one problem what so ever. Mind you there is only me and my wife to wash for. We do laundry about 2 to 3 times per week depending on changing bed linens, washing rugs etc.

Going ot use it until it EXPLODES! Didn't have a magnet big enough to defeat the lid switch so I took it off the lid and used it that way (at least before my wife got home TEE HEE). She would think I was tearing it up!

Later!
David
---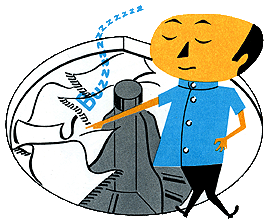 Comes to the Rescue!

The Discuss-o-Mat has stopped, buzzer is sounding!!!
If you would like to reply to this thread please log-in...