Thread Number: 12535
attention maytag experts - need advide
[Down to Last]
Cool Washer Stuff on Amazon:
scroll >>> for more items
Post# 219435 &nbsp 6/29/2007 at 16:45

(4,348 days old)

by stopmeister72 (Irving, TX) &nbsp
&nbsp



Have a Lat9206BAE washer (Dependable Care) that the brake has gone out in. Tub indexes a little clockwise when washing and now there is a loud bang and comes to an immediate halt after spinning. While washing, I was holding- then turned the transmission, the brake released and it started spinning while agitating. Brake assemply is only $74.01. Wondering if anyone can give me advise on installing it before I tear into it? Looks like it screws in from the bottom. Anybody every worked on these before? Any other parts I would need to order when replacing the whole assembly? Any info is appreciated.
thanks,
John
stopmeister72@aol.com
Post# 219557 , Reply# 1 &nbsp 6/30/2007 at 09:40

(4,347 days old)

by mayken4now (Panama City, Florida) &nbsp
&nbsp



Hi John:

No, just undo the belts, pulley and lock screw holding the old brake on. It will require a brake tool most likely to get it off. I have one. You just start turning counter clockwise for about 10 turns and it should be off. You may have to pull it to release it from the shaft.

Let me know how you fare.

Steve
---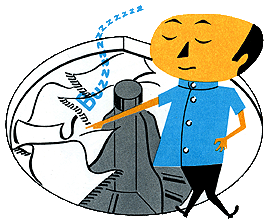 Comes to the Rescue!

The Discuss-o-Mat has stopped, buzzer is sounding!!!
If you would like to reply to this thread please log-in...