Cool Washer Stuff on Amazon:
scroll >>> for more items
Post# 221647 , Reply# 3 &nbsp 7/9/2007 at 18:48

(4,455 days old)

by gansky1 (Omaha, The Home of the TV Dinner!) &nbsp
&nbsp



That's a great idea, Marty! I'll bet they did come out aparklin' like new with that dishwasher detergent and the Handwash cycle keeps them from banging around too much and lots of good, hot soaking water to loosen that dust.

I used my Danby countertop dishwasher over the weekend to clean all the tools and hose for my Kirby G4 - other than the usual scrapes and scuffs, they look clean as new.
Post# 221956 , Reply# 4 &nbsp 7/11/2007 at 10:59

(4,454 days old)

by rp2813 (Sannazay) &nbsp
&nbsp
Dishwasher Detergents



So what are the opinions out there on DW detergents? I just recently started using a squirt or two of it to clean my kitchen sink. I remodeled my kitchen almost 17 years ago and have never used cleanser on my sink, only soft-scrub type stuff, but even that tends to dry out my hands. The "cream" type of dishwasher liquid is great for getting stains out of the sink. The gel type is another matter. It doesn't have any effect on sink stains at all. I'm thinking that it might not be as effective in the dishwasher either and am going to make sure I don't buy the gel type anymore. Any thoughts?
---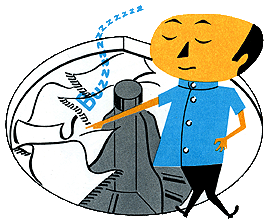 Comes to the Rescue!

The Discuss-o-Mat has stopped, buzzer is sounding!!!
If you would like to reply to this thread please log-in...