Cool Washer Stuff on Amazon:
scroll >>> for more items
Post# 222479 , Reply# 9 &nbsp 7/13/2007 at 23:02

(4,334 days old)

by appnut (TX) &nbsp
&nbsp



Ross, just like mine, (almost). I suggest you lower the water level just a bit, to where it just begins to come up the window indentation. I find with medium or large loads, the machine struggles to get the load rolled over with too much water. I also worry about what the extra weight does to the suspension system and the drum suports. And you'ere right, only time you hear it is pump-out or final spin. What was "wrong" with it that it ended up at manny's?
Post# 222484 , Reply# 11 &nbsp 7/14/2007 at 00:10

(4,334 days old)

by gansky1 (Omaha, The Home of the TV Dinner!) &nbsp
&nbsp


Post# 224181 , Reply# 15 &nbsp 7/21/2007 at 09:14

(4,326 days old)

by laundromat (Hilo, Hawaii) &nbsp
&nbsp
FriGEMore



Roger,
I have had all of the models this unit came under and the only one that crapped out on me was the Kenmore Elite.All but that one were freeto take.In 2000 I paid $1099 for the Kenmore and regreted it to this day.I did not buy the $399 insurance and just 14 months after the day I purchased it,the tub berrings went on it!!!The repair cost would have been around $800!!!!!!!I do the same thing with my front loaders and be sure the water is about 1/3 up the window.It REALY makes a difference!
---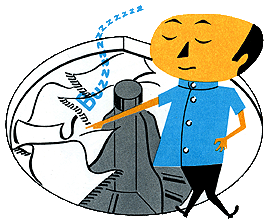 Comes to the Rescue!

The Discuss-o-Mat has stopped, buzzer is sounding!!!
If you would like to reply to this thread please log-in...