Cool Washer Stuff on Amazon:
scroll >>> for more items
Post# 243243 &nbsp 10/18/2007 at 19:58

(4,237 days old)

by pulsator (Saint Joseph, MI) &nbsp
&nbsp



I think this goes here, not entirely sure, all I have to go on age-wise is that the washer has a turquoise agitator! lol! Anyway, a friend of mine is having a problem with their Maytag gas dryer, I know pretty much nothing about dryers, so perhaps someone on here can help?



My MAYTAG GAS dryer is acting really weird.

I turn on the dryer.

The igniter lights up.

The switch turns the igniter OFF and it starts to get dimmer at the
same time turning
the gas ON. Which I find to be a weird occurrence. I think it should
keep the igniter
ON until it lights.

The gas comes out but doesn't light. I can light it with a striker
which I have been
doing to dry our clothes.

I replaced the igniter and the 2 coils but it still is acting the same
as it did before.

There are three more parts I think I could replace.

1. The igniter sensor. Which must be working or the gas wouldn't come
on. RIGHT?

2. The overheat sensor that I plan to bypass tomorrow to see if it
works better.

3. The tubing overheat sensors. Which wouldn't have anything to do
with the igniter in
the first place.

Do you know if the igniter is supposed to go off BEFORE the gas comes
ON?

That just seems wrong.
---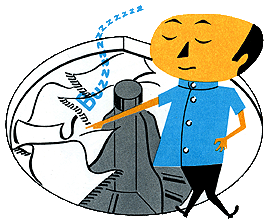 Comes to the Rescue!

The Discuss-o-Mat has stopped, buzzer is sounding!!!
If you would like to reply to this thread please log-in...