Thread Number: 17043
How do I empty the rinse aid dispenser?
[Down to Last]
Cool Washer Stuff on Amazon:
scroll >>> for more items
Post# 280777 , Reply# 2 &nbsp 5/19/2008 at 16:23

(4,296 days old)

by drhardee ( Columbia, SC) &nbsp
&nbsp



Jeff,
Rinse aid should not be making your glassware or water taste like anything! If the dosage on the dispenser is selectable, try turning it down to a lower dispense setting. Leaving the cap off of the dispenser would drain the rinse agent out of the dispenser, but would probably foam up your dishwasher! Try using a turkey baster to suck up the rinse agent.

Your new dishwasher won't dry as well without rinse agent; there is a reason for it's use in modern dishwashers, especially those without exposed heating elements. I'm not certain if your Sears DW is one of those.
Post# 280815 , Reply# 4 &nbsp 5/19/2008 at 20:39

(4,296 days old)

by gansky1 (Omaha, The Home of the TV Dinner!) &nbsp
&nbsp



I have heard of people with softened water diluting their rinse aid before putting in the machine and getting perfect results. If you're happy with the glassware at the end of the cycle in your machine, it sounds like you're done and don't have to worry about this again!

I've been using Somat rinse agent (German product sold by Miele in the U.S.) and love it. Clear and unscented, there is no residue of any kind.


Post# 280934 , Reply# 6 &nbsp 5/20/2008 at 16:43

(4,295 days old)

by laundromat (Hilo, Hawaii) &nbsp
&nbsp
Film problem probably from Cascade brand detergent.



When I got my first dishwasher(GE Potscrubber 1974 basic model)it came with a free box of Cascade.We kept our water heater set at 130 degrees because we were kids and our parents were afraid we'd get sculded if it was set any higher.Anyway,we did our first load of dishes which realy came clean but the clear glassware and jars had a film like streaks on them and it wouldn't just rinse off.We found out later from our GE service tech that Cascade was the culprit and he recomended Electrosol as well as a higher setting for our hot water.We did that and never had that problem again. We set the water heater to 150 degrees and stopped using Cascade.I personaly have used Electrosol ever since and I've had all sorts/brands of dishwashers.I am currently using Electrosol tablets(not the gel type)and the original type of Jet Dry(not lemon or any other scent)in blue.My dishes and glassware come out sparkling clean!No film,no spots!!
---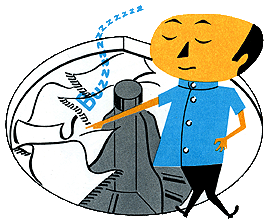 Comes to the Rescue!

The Discuss-o-Mat has stopped, buzzer is sounding!!!
If you would like to reply to this thread please log-in...