Cool Washer Stuff on Amazon:
scroll >>> for more items
Post# 44435 &nbsp 9/4/2004 at 18:40

(6,783 days old)

by Unimatic1140 (Minneapolis) &nbsp
&nbsp



I know that many members wanted a good home to be able to discuss all the latest and greatest trends and developments in the washing machine, dryer and dishwasher industries. Thatís why I created the Deluxe Forum. This forum will be for starting discussion threads from the inception of the Direct Drive Whirlpool washer in the 1985 to the latest high-efficiency Top and Front Loading automatic washers, electronic dryers and the quietest and water saving dishwashers of the 21st century and beyond.
Post# 44442 , Reply# 2 &nbsp 9/4/2004 at 19:25

(6,783 days old)

by Unimatic1140 (Minneapolis) &nbsp
&nbsp
1985


Post# 44665 , Reply# 4 &nbsp 9/8/2004 at 08:18

(6,779 days old)

by Laundromat (Hilo, Hawaii) &nbsp
&nbsp



when the direct drive machines were introduced,they were available along with the older belt drive models for the first 3-5 years of the dd's introduction.Once w/pool realised the difference between the two in not only cost effectiveness but also frequency of repair going down considerably on the dd's,they went all direct drive.another note,the dd's are so much easyer to repair and take so much less time to work on.Not that I don't miss the old belt drive models.But,being a Rapidry fan and liking my clothes wrung out completely,the old belt drive models were never that effective in extraction of water.
---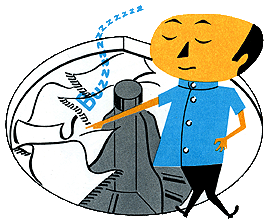 Comes to the Rescue!

The Discuss-o-Mat has stopped, buzzer is sounding!!!
If you would like to reply to this thread please log-in...