Cool Washer Stuff on Amazon:
scroll >>> for more items
Post# 486875 &nbsp 1/6/2011 at 23:45

(4,720 days old)

by Pulsator (Saint Joseph, MI) &nbsp
&nbsp



I remember looking at these machines brand new in the store when I was 7 years old! I always snapped right to these machines because they were so sleek with their color and the control panel and all the lights! I would have killed to have a set back then!

And now I finally have them! Thanks to our very own Melvin (SupremeWhirlpool)! A friend and I drove down to Ohio to pick the set up where Melvin was holding onto them for me. We left around 3:30pm and I ended up arriving home at 5:30am! It was a long trip with many troubles but totally worth it! The set is gorgeous and cleaned up beautifully! It even has the manuals! All I need to figure out for the time being is how to put the washer into diagnostic mode so that I can see it working without water!

The dryer is 220V so I wasn't able to hook it up at the moment but, the washer was plugged in! I LOVE the lights! unfortunately, I don't have space for these machines currently so the friend who drove me to Ohio generously offered to store them for me!

THANK YOU SO MUCH MELVIN!!!! It was such a pleasure meeting you and seeing your machines! That Primus is SO COOL! And thanks for helping us figure out the stupid door on the truck! This set will be treasured!
Post# 486929 , Reply# 3 &nbsp 1/7/2011 at 07:34

(4,720 days old)

by mrb627 (Buford, GA) &nbsp
&nbsp
Limited Edition


Post# 486938 , Reply# 4 &nbsp 1/7/2011 at 08:19

(4,720 days old)

by foraloysius (Leeuwarden, Friesland, the Netherlands) &nbsp
&nbsp


Post# 487036 , Reply# 5 &nbsp 1/7/2011 at 14:04

(4,719 days old)

by appnut (TX) &nbsp
&nbsp



congratulations Jamie on another dream realized. I do believe these were being sold when I bought my 1986 LK. This model was the only one available in Ebony. The mechanical LK wasn't available in Ebony at that time. If it would have been, I would have snapped it up because most of my kitchen then was already black and chrome, except for the fridge.
Post# 487098 , Reply# 7 &nbsp 1/7/2011 at 18:38

(4,719 days old)

by jjsunshine (Northern California) &nbsp
&nbsp
Very nice!


Post# 487103 , Reply# 8 &nbsp 1/7/2011 at 19:18

(4,719 days old)

by yogitunes (New Jersey) &nbsp
&nbsp



Excellent set.....I had 2 of them.....wish I still did.....a quiet washer, add a splash shield from a calypso, and insulation around the tub and you won't hear these running, unless you are leaning against them.....thats also a 3 speed model...3 agitations, 2 spin speeds....I also added the bigger base agitator from a KA, major turnover.....

with my second set, I did have to have 7 sets delivered until they got a set that had NO issues....4 months of uninstall and reinstall........but I would give anyhing to have another!
---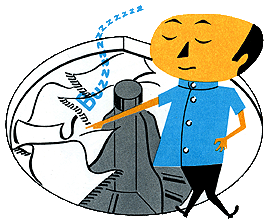 Comes to the Rescue!

The Discuss-o-Mat has stopped, buzzer is sounding!!!
If you would like to reply to this thread please log-in...