Thread Number: 32330
My Asko 1375 isn't working - any ideas?
[Down to Last]
Cool Washer Stuff on Amazon:
scroll >>> for more items
Post# 487544 &nbsp 1/9/2011 at 13:35

(4,717 days old)

by kevin313 (Detroit, Michigan) &nbsp
&nbsp



I purchased an Asko Model 1375 dishwasher brand new in 2000 and had it installed in my kitchen. I loved the simplicity of this machine - and the quietness!!

It's worked like a champ since new, but I turned it on to run last night before bed and when I woke up this morning I could see something was wrong. No water is going into the compartment - it's heating up, etc. but there's no water.

It seems to run through its cycle like it is supposed to, but neither jet (upper and lower) put out any water for wash or rinse. Is the pump shot? Any ideas?
Post# 487626 , Reply# 2 &nbsp 1/9/2011 at 17:09

(4,717 days old)

by timon90 (Norway) &nbsp
&nbsp


Post# 487678 , Reply# 3 &nbsp 1/9/2011 at 18:16

(4,717 days old)

by ronhic (Canberra, Australia) &nbsp
&nbsp


---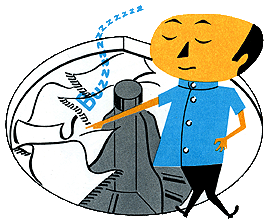 Comes to the Rescue!

The Discuss-o-Mat has stopped, buzzer is sounding!!!
If you would like to reply to this thread please log-in...