Thread Number: 32431
Need RACKS for Whirlpool Dishwasher
[Down to Last]
Cool Washer Stuff on Amazon:
scroll >>> for more items
Post# 489213 &nbsp 1/15/2011 at 21:38

(4,703 days old)

by geextrarinse (Hudson Valley, New York ) &nbsp
&nbsp



Hi Guys!

My parents Whirlpool Dishwasher from about 10 years back is running just fine. The problem is that the racks are rusting and the tines are breaking off. I'm trying to replace the racks for them but they are about $100 a piece and thats half the price of a new machine. I'd hate to have them replace the racks and have the machine die 6 mos later.

Does anyone have any racks that they've salvaged from these machines that they would be willing to sell?

The machine model number is : DU929PFGG2
upper rack#: 3369903
lower rack: W10311986

Any suggestions?

Thanks!

Matthew
Post# 489398 , Reply# 2 &nbsp 1/16/2011 at 19:17

(4,703 days old)

by toggleswitch (New York City, NY) &nbsp
&nbsp



You may need to do some dumpster diving, or a rape-and-pillage, should someone throw away a similar machine.

That is a dynamite picture of you! And the strong handsome jaw-line is amazing even at that age.

At this point even if that machine does have problems in the future, you will want to repair it as well, as today's machines that "don't use water" are ridiculous. So worst case scenario, spend the money and smile as you do so knowning you can't bet a better machine today than that one.


Best regards,

Steve
Post# 489674 , Reply# 6 &nbsp 1/17/2011 at 19:25

(4,702 days old)

by Combo52 (50 Year Repair Tech Beltsville,Md) &nbsp
&nbsp
RUSTING DW RACKS



To make the racks last longer fix small rust spots with epoxy and use the tip repair kits at the first sign of rust. Racks rust a lot faster if you are over-washing your dishes. You may be pre-rinsing the dishes [ bad for the racks ] you may be using too long a cycle, you may be using too much detergent for water conditions and soil level and your water temperature may be too hot. No dw after aprox 1980 needs more than 120 water coming into the machine. We have hundreds of good used racks at our warehouse in Beltsville Maryland we ask that you bring your old rack in so we can make a proper match, generally we sell upper or lower racks for $ 50 a peace.
---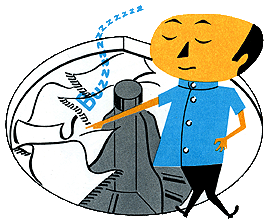 Comes to the Rescue!

The Discuss-o-Mat has stopped, buzzer is sounding!!!
If you would like to reply to this thread please log-in...