Cool Washer Stuff on Amazon:
scroll >>> for more items
Post# 494669 &nbsp 2/7/2011 at 12:11

(4,688 days old)

by dyson2drums (United Kingdom) &nbsp
&nbsp



Hello all

Hope everyone's well :)

Got a call from my cosin, her mums wt960 ultima "popped"!

We changed te fuse 2 times, each time we turn the switch on it did that.

Aunts not happy, it's only been 3 years since we got it.

Can it be fixed for the time being as the bearings aren't that bad?

If not she's already decided to opt for a hotpoint ultima wmd962g as she never buys any other make and wants it to match the new fridge/freezer and cooker etc.

Thanks
Post# 494915 , Reply# 1 &nbsp 2/8/2011 at 13:23

(4,687 days old)

by hotpoint95622 (Powys) &nbsp
&nbsp
hotpoint 95622



This could be due to lots of faults, one which can be common is the door interlock becomes faulty and the contacts touch the machine cabinet, maybe the heater has become faulty but this would normal allow the machine to start for a few minutes then blow the fuse. Itís hard to tie it down some times.
Post# 495624 , Reply# 4 &nbsp 2/11/2011 at 05:06

(4,684 days old)

by dyson2drums (United Kingdom) &nbsp
&nbsp



I reccomended going for a zanussi for a similar price but she insists on hotpoint as she's always had them, oh well I tried.

Although the newer 8kg ULTIMA's have the new 62 litre drum also used in qualtis models and it's better at balancing from what i've heard. Let's hope it's better than the last one.

Thanks everyone
---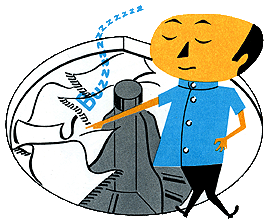 Comes to the Rescue!

The Discuss-o-Mat has stopped, buzzer is sounding!!!
If you would like to reply to this thread please log-in...