Cool Washer Stuff on Amazon:
scroll >>> for more items
Post# 499499 , Reply# 1 &nbsp 2/26/2011 at 18:19

(4,662 days old)

by kimball455 (Cape May, NJ) &nbsp
&nbsp
Dishwasher



A few years ago when the kitchen got remodeled I selected an Amana tall tub and have been very happy with it. Prior to that I had a Sears portable dishwasher. For the remodel I selected Amana for fridge, dish washer and microwave. Jennair dual fuel for range and Whirlpool Duet for washer/dryer. In the picture you see Woody Woodward assisting with the prewash cycle.
Harry
Post# 499533 , Reply# 3 &nbsp 2/26/2011 at 20:17

(4,661 days old)

by neptunebob (Pittsburgh, PA) &nbsp
&nbsp



We just bought a KitchenAid all electronic with the stainless steel tub. It is not as solid as an older KA but even though it takes 2 hours, everything has come out clean. It ran about 1000 but my brother ordered it for about 700. It is very quiet. Mostly I wanted the KitchenAid logo on the front. It is just a stainless steel panel with a handle, with a little blue/red/green light at the corner and the controls on the edge.
Post# 499536 , Reply# 4 &nbsp 2/26/2011 at 20:22

(4,661 days old)

by peteski50 (New York) &nbsp
&nbsp
Question


Post# 499541 , Reply# 5 &nbsp 2/26/2011 at 20:33

(4,661 days old)

by nmassman44 (Brooksville Florida) &nbsp
&nbsp



My sister in law has a KitchenAid Superba that is very recent. Very quiet machine and cleans up a storm. If I was in the market and had it in my head that I wanted an American made machine that would be it. But I am not, and since I have a Miele dishwasher its kinda hard to go back to an American machine. So I would agree to what Pete said.
Post# 499640 , Reply# 7 &nbsp 2/26/2011 at 23:45

(4,661 days old)

by qsd-dan (West) &nbsp
&nbsp


Post# 499669 , Reply# 8 &nbsp 2/27/2011 at 04:21

(4,661 days old)

by volsboy1 (East Tenn Smoky mountains ) &nbsp
&nbsp



Kenmore Standard Tub Ultra Wash..There still in stock and you can find them..That is a very powerful wash system in that dishwasher.Those Tall Tub Maytag the Jetclean 2 had a very powerful wash also,I fixed my brothers three days ago and took my Plexiglas and was shocked at the spray power of it after I fixed it..That tall tub dishwasher motor is 1/3 H.P. also and draws 2.2Amps. I have a G.E. Monogram and it is O.K. nothing great and not worth 1200 bucks..I wish that Miele,Bosch, would put grinders in there machine cause I hate filters...
Post# 499820 , Reply# 11 &nbsp 2/27/2011 at 13:12

(4,661 days old)

by laundromat (Hilo, Hawaii) &nbsp
&nbsp


Post# 499882 , Reply# 12 &nbsp 2/27/2011 at 17:13

(4,661 days old)

by appnut (TX) &nbsp
&nbsp


Post# 500013 , Reply# 13 &nbsp 2/28/2011 at 07:55

(4,660 days old)

by Iheartmaytag (Wichita, Kansas) &nbsp
&nbsp
kimball455


---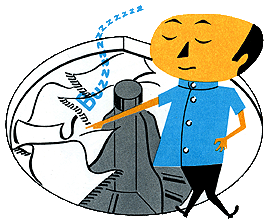 Comes to the Rescue!

The Discuss-o-Mat has stopped, buzzer is sounding!!!
If you would like to reply to this thread please log-in...