Cool Washer Stuff on Amazon:
scroll >>> for more items
Post# 500405 &nbsp 3/1/2011 at 18:53

(4,667 days old)

by laundromat (Hilo, Hawaii) &nbsp
&nbsp



I just found this gorgeous piece of laundry equipment at smith's. He also had the dryer that matches but, it's electric not gas.I have not yet hooked the washer up but the drum turns freely (no noise like it would make if the barrings were shot)and no sign of a burned out control panel.I will keep you posted as of what may be the reason the owner parted their ways with this beauty.It has the drawer too! I am attempting to get a print out of the owner's manual and am calling Miele today to see if the unit was ever registered warranty wise.I noticed too that there is a notation slip taped on to the door trim inside where it says to leave the door ajar when finished. I wonder if Miele stuck that on or if the owner took the liberty to do. either way,I think every manufacturer should do that.
Post# 500409 , Reply# 1 &nbsp 3/1/2011 at 19:07

(4,667 days old)

by laundromat (Hilo, Hawaii) &nbsp
&nbsp


Post# 500434 , Reply# 3 &nbsp 3/1/2011 at 20:34

(4,667 days old)

by nmassman44 (Brooksville Florida) &nbsp
&nbsp


Post# 500437 , Reply# 4 &nbsp 3/1/2011 at 20:40

(4,666 days old)

by laundromat (Hilo, Hawaii) &nbsp
&nbsp



So, I plugged it in and turned it on the regular cycle. I did not yet hook it up to water. The door locked, the interior light came on and the pump immediately came on. I tried to cancel and turn off the cycle but it would not stop. I unplugged it for a few minutes then plugged it back in. The door unlocked and then I went and set the program to drain and spin.The read out said "remove shipping struts!". Since the drum shakes freely and there are holes where the struts normally are, I think there may be a board issue. However, I do see a small bolt in the back but, until I see inside the rear of the unit, I am not sure if that smaller size bolt is there for shipping.If so, that may be why the unit is screwed up. When I hit the start button to proceed,the read out goes to drain and spin and I set the spin speed to max. The door locks,the light comes on and another few seconds later,it beeps and reads " water must be turned on." Why the hell the water needs too be on just for the unit to drain and spin is beyond me. That will be the next procedure I will attempt before going any further.Otherwise, it is in immaculate shape (except the scratches we got coming home from rocks that fell from the mountains earlier during a rain storm)and I am thinking about going back to buy the dryer ($400)even though it's electric.
Post# 500464 , Reply# 7 &nbsp 3/1/2011 at 21:44

(4,666 days old)

by laundromat (Hilo, Hawaii) &nbsp
&nbsp


Post# 500472 , Reply# 8 &nbsp 3/1/2011 at 22:23

(4,666 days old)

by appnut (TX) &nbsp
&nbsp


Post# 500477 , Reply# 10 &nbsp 3/1/2011 at 22:35

(4,666 days old)

by Launderess (Quiet Please, There´s a Lady on Stage) &nbsp
&nbsp
Has Nothing To Do With "Getting Along"



But how Miele (Germany) structured Miele North America (for one assumes the same applies to products sold in Mexico).

Think about it, both the United States and Canada share a very large border, and at any given time the exchange rate between the two is bound to favour one or the other currency. This very well could lead to many cross border transactions and lots of headaches for Miele
Post# 500583 , Reply# 12 &nbsp 3/2/2011 at 09:03

(4,666 days old)

by nmassman44 (Brooksville Florida) &nbsp
&nbsp



The washer needs water connected to it since it uses sensors to sense if water is connected. That way it will continue with the cycle. Once you get water connected to it and this machine can be connected to just cold if you want. Still this is a good find...I would jump on it in a heartbeat. Also when you first plug the washer in the "remove struts" will pop up in the screen. Its part of the programming. And even if they are not in it will show up just in case you moved the machine and replaced the struts in.
Once you get this machine connected right your going to be in for a treat.
Post# 500622 , Reply# 15 &nbsp 3/2/2011 at 13:09

(4,666 days old)

by laundromat (Hilo, Hawaii) &nbsp
&nbsp
NorthernMary



I am not that computer literate and have never been able to download any pix from my digital camera.Sorry but I guess I'm too "old school" to figure it out.All ican say is that it looks like it just came off the showroom floor. The person I spoke to at MieleUSA said it was purchased on April 1st,2007 and had a 1 year warranty.



This post was last edited 03/02/2011 at 15:50
Post# 500654 , Reply# 17 &nbsp 3/2/2011 at 14:55

(4,666 days old)

by laundromat (Hilo, Hawaii) &nbsp
&nbsp



I think the message comes up anytime the unit has been electrically disconnected. It's just a precaution.After my shift is over (1PM PIT), i am hooking the unit up to water and putting it on a test drive. here's hoping. I still think the previous owner didn't reprogram it after they moved it.

Update---

I hooked it up to water and reprogrammed it using the Sanitary cycle. It filled,paused, then drained the water out as it beeped and read "Call technician code F-50". The drum has not moved a bit. So, I am thinking it may be the main motor failing???? Any clues?? I don't want to spend a fortune on it. It only came with a 1 year warranty!! The Askos and LGs come with a 10 year warranty.Thanks!

I also set it to Drain and Spin. It did come on and drain but no tumble,no spin and the same message came up after it shut itself down.



This post was last edited 03/02/2011 at 15:51
Post# 501252 , Reply# 19 &nbsp 3/4/2011 at 12:49

(4,664 days old)

by nmassman44 (Brooksville Florida) &nbsp
&nbsp



Fault code F-50 is:3.29 F 50 Drive
Symptom
In the operating mode the display indicates: Technical fault.
No drive.
The program is stopped, the water intake valve is closed, and the drain pump is
switched on for 120 seconds.
Cause
Defective motor, which in turn causes the fault "defective frequency converter".
Remedy
A Check the motor, refer to Drum drive defective, 060 3.1.
Cause
Defective frequency converter (FU).
Remedy
A Replace the frequency converter (FU).
Descriptive Technical Documentation
DTD no. 11-4800 070-29

Post# 501263 , Reply# 21 &nbsp 3/4/2011 at 13:49

(4,664 days old)

by supremewhirlpol () &nbsp
&nbsp

That machine probably has a Variable Frequency Drive motor and controller. The Controller is what "converts" the frequency. It is most likely proprietary as most of these units are for consumer machines. The Controller takes in an input voltage(120V, or 240V 60HZ), Rectifys the supply, steps up the voltage, uses IGBT's and processors to "chop" the supply into a varying high frequency. Adds two other supply lines, spaces the current 120* apart per supply line, Internal frequency can range from 6KHz to 8KHz. Went voltage, and current supplied to the motor are constant, the Frequency is what determines the speed. So, the output supply can range from 120V 60HZ Modified Sine wave to 240V 400HZ. Both the motor and the controller may have to be replaced if they are faulty. Be sure to check ALL connections. A shorted motor, or one of too high resistance on the windings can cause the controller to fail. Also the controller itself could have faulty electroincs. Since both the motor and the controller are proprietary to this brand it will cost you some BIG ones to replace them. That's why Decent VFD's use 3 phase as the input voltage, and not 120V or 240V 1 phase.


Good luck!!


Post# 501284 , Reply# 24 &nbsp 3/4/2011 at 14:31

(4,664 days old)

by vacfanatic () &nbsp
&nbsp





Post# 502716 , Reply# 25 &nbsp 3/9/2011 at 11:48

(4,659 days old)

by laundromat (Hilo, Hawaii) &nbsp
&nbsp


Post# 502994 , Reply# 26 &nbsp 3/10/2011 at 13:09

(4,658 days old)

by laundromat (Hilo, Hawaii) &nbsp
&nbsp
Miracles really do happen!!



I just received an email from Miele regarding my washer. They are sending the parts free to me and have given me the name of their local authorized service company (Mr Fix It).They also offered me a reasonable service contract offer which I am going to accept.It will be covered (parts,labor and mileage)for the next two years.They're saying the power electronics are the issue and are sending the part(s)needed to replace.
Post# 504180 , Reply# 28 &nbsp 3/14/2011 at 23:02

(4,653 days old)

by laundromat (Hilo, Hawaii) &nbsp
&nbsp
They're here!!!



I just received a call from the service tech. The parts arrived earlier today and they'll be here tomorrow to do the repairs.kyle,the tech who'll be doing the service remembered me from a wake I went to for his cousin,Hon,who passed away on my lap last June at a rally we went to for cancer.He had a stroke and was gone by the next morning.Kyle was grateful I had my cell phone and called 911 while trying to keep everyone there calm as the ambo crew were trying to revive Hon.They were able to get his heart beating again but he never regained consciousness.He said to me " I'll get your toy back to running again. I know how excited you are to have found this!" I told him he'll have to show me why and how it went down.He said " Do I have any choice in the matter? I don't think so. As much as I heard about your passion for appliances, I'd be surprised if you didn't want to."
Post# 504204 , Reply# 29 &nbsp 3/15/2011 at 06:18

(4,653 days old)

by mrb627 (Buford, GA) &nbsp
&nbsp
Pictures


Post# 505766 , Reply# 30 &nbsp 3/21/2011 at 23:50

(4,646 days old)

by laundromat (Hilo, Hawaii) &nbsp
&nbsp



It's running full force and is a great machine!! I have used the quick 30 minute cycle (1 wash 2 rinses and a spin) getting great results using only cold water. The hot water hose needs replacement and the tech (who,by the way,is a hunk!!)ordered me the pair saying it's always better to replace them both. Miele washing machine hoses are threaded differently which means you can't just replace theirs with a generic type.I went to Hilo earlier today to buy a pair of work shoes and found a Rainbow for $20!!! I also found a newer Kenmore convertible dishwasher with the Whirlpool wash system. Top of the line from the late 90's.$10.
Post# 505968 , Reply# 31 &nbsp 3/22/2011 at 19:59

(4,646 days old)

by laundromat (Hilo, Hawaii) &nbsp
&nbsp



Thanks everybody! especially you,Andrew, for all the input. I again,today,washed some laundry dropped off by Spooner. He's a local plummer.His so called girlfriend was constantly overloading his Kirkland/Whirlpool top loader and slamming the lid. I overrode the lid switch getting it to work again but her constant overloading burned the motor out.He wants to replace it with a front loader and I told him he needs to replace his other "front loader" so the new one doesn't break down too.The laundry was all clean and smelled great (yall know I'm a true green Gain fan!!!) and took no more than 18 minutes to dry thoroughly.
Post# 505990 , Reply# 32 &nbsp 3/22/2011 at 20:49

(4,646 days old)

by nmassman44 (Brooksville Florida) &nbsp
&nbsp



If you have the Miele dryer it will take no time at all to dry a load. That dryer is very fast. But only if a load has been spun out at Max speed and the dryer does its job well. If you use a top load washer and have a load spun at 640 it will take forever to dry. I know I tried doing that. This washer uses a 1000 watt heater and it doesnt take long to heat the water to where it should be. My 4800 does very well in that area. You will find that this machine is awesome.
---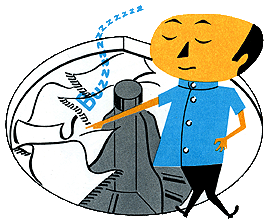 Comes to the Rescue!

The Discuss-o-Mat has stopped, buzzer is sounding!!!
If you would like to reply to this thread please log-in...