Cool Washer Stuff on Amazon:
scroll >>> for more items
Post# 504486 , Reply# 1 &nbsp 3/16/2011 at 09:44

(4,640 days old)

by mysteryclock (Franklin, TN) &nbsp
&nbsp



My KA starting doing that after the switch to phosphate-free detergents, especially when using Cascade's All-in-One pacs. I ended up doing four things:

1) Service call - found out the food disposer was about shot and gunked up, and got it replaced under extended warranty
2) Cleaning the DW with Dishwasher Magic (and less frequently Lemi-shine w/ an empty load)
3) Switching back to the Finish Quantum Powerball pacs
4) Adding 1/2 tsp to STPP to the prewash and wash cups with each load

That being said, there's still one spot in the back right of the upper rack that still seems to leave more crumbles, but that's about the only issue we have now. You could always try 2-4 first and see if that helps, if there's nothing obvious to clean, since those are cheap options to try. In the absence of pure STPP you could get some Glass Magic (in the tiny blue box) which is about 20+% phosphates and may tell if that's an issue.


Post# 504646 , Reply# 4 &nbsp 3/16/2011 at 21:52

(4,639 days old)

by appnut (TX) &nbsp
&nbsp


Post# 505912 , Reply# 6 &nbsp 3/22/2011 at 17:18

(4,633 days old)

by mark_wpduet (Lexington KY) &nbsp
&nbsp



There is a spot in my Whirlpool DW that doesn't clean. It's the extreme top rack left closest to the door. If I put a short coffee cup there it's fine. But a tall glass is always left with something in it. Strange.

About once a month run an empty (longest hottest) cycle with a cup of white vinegar in the main wash.

I use STPP as well............Although STPP is great. I don't think it's equivalent to the Dishwasher powders before they started taking phosphates out.

There's still something missing.

I use Cascade Complete Powder with STPP
---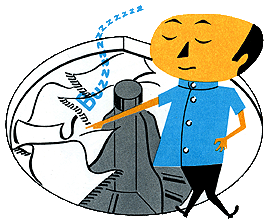 Comes to the Rescue!

The Discuss-o-Mat has stopped, buzzer is sounding!!!
If you would like to reply to this thread please log-in...