Cool Washer Stuff on Amazon:
scroll >>> for more items
Post# 504884 &nbsp 3/17/2011 at 23:41

(4,649 days old)

by labboy (SD, CA) &nbsp
&nbsp



I'm toying with the idea of installing a mixing valve to bring up the temperature of the incoming cold water for our washer. Anyone have any suggestions about what type to purchase? Reviewing various websites it seems most are designed for sinks. The attached link shows one that might work for the hot/cold valves which feed our washer. I would prefer one that the temperature can be adjusted on. We installed such a valve on the shower when doing a bathroom remodel and love how it turned out.

Comments or suggestions...? Thanks in advance. Bob CLICK HERE TO GO TO labboy's LINK
Post# 504922 , Reply# 1 &nbsp 3/18/2011 at 06:42

(4,649 days old)

by mrb627 (Buford, GA) &nbsp
&nbsp
Thermo-Mixing



I too have been lightly researching a thermostatic mixing valve to keep the cold water at an 80 degree minimum. Ideally, something that could be fitted with an extra set of washing machine hoses rather than soldering in line which would require drywall teardown and replace. Perhaps something about the size of that LaundryPure system that could be wall mounted.

Malcolm
Post# 505088 , Reply# 2 &nbsp 3/18/2011 at 21:06

(4,648 days old)

by labboy (SD, CA) &nbsp
&nbsp
Found it...



Of course Home Depot did not have what I wanted. I should have gone to the plumbing supply across the street first because that was where I ended up after HD.

Anyway, they had a nice 3/4 inch threaded mixing valve as well as all of the associated hoses and Y-bib for the hot faucet. But, the total with everything I needed was over $250. The mixing valve was about $180. Prices at other places were about the same. I would love to do this as a work around for the dumbed down temperatures but am not willing to pay $250 for it.

If anyone is interested, the link is the valve I found. CLICK HERE TO GO TO labboy's LINK
Post# 505124 , Reply# 3 &nbsp 3/19/2011 at 00:43

(4,648 days old)

by qsd-dan (West) &nbsp
&nbsp



If anyone is interested, the link is the valve I found.

I wouldn't recommend washing darks at 100F or 120F, which is at the lowest end of the stated temperature spectrum for the posted valves. Imagine the combined temps mixed for a warm wash

As I have posted multiple times, get an ADJUSTABLE temper valve that goes down to AT LEAST 80F. Some valves need to have copper connections soldered while others have the proper diameter and thread pitch male fittings for the common 3/4" female water hoses. The price of my temper valve (from Ebay) combined with the necessary copper connections and labor (soldering) at my local plumbing outfit was less than $90. Best decision I ever made for stable cold/warm temperatures and clean clothes, especially during winter months when incoming water temps are frigid.

Here is an example of an adjustable valve (68F-130F) with no need for soldered connections.

Below is a pic of my adjustable valve (80F-140F) with soldered connections.
Post# 505183 , Reply# 4 &nbsp 3/19/2011 at 11:29

(4,648 days old)

by labboy (SD, CA) &nbsp
&nbsp



I really like the valve you posted in the eBay link. Your soldered in valve is also very nice. However, I'm dealing with more limited space and don't want to deal with exposed pipes or having to put pipes behind the wall.

I could do what I want with the valve you posted from eBay. I would only need two extra hoses and a Y bib for the hot faucet. My washer has ATC and quickly cycles the hot and cold when filling. How do you think the valve would hold up over time with the ATC associated cycling?
---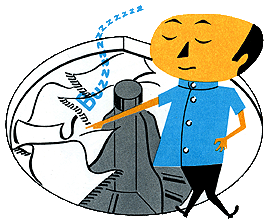 Comes to the Rescue!

The Discuss-o-Mat has stopped, buzzer is sounding!!!
If you would like to reply to this thread please log-in...