Cool Washer Stuff on Amazon:
scroll >>> for more items
Post# 506579 , Reply# 1 &nbsp 3/24/2011 at 19:33

(4,636 days old)

by KenmoreGuy64 (Charlotte, NC) &nbsp
&nbsp



Wow -

That video made me realize one thing - for my entire life I have been loading my laundry into a Kenmore dryer with a drop down door - all three forms of them actually from the plug door, to the full-width door to the best of all (at least I think) the wide mouth EZ Loader.

Watching that lady load her dryer with nothing under the opening felt weird to me. I use the door to catch anything that falls from the wad of clothes in my hand. I bet I would be dropping a lot of stuff onto the floor!

G
Post# 507049 , Reply# 4 &nbsp 3/26/2011 at 17:23

(4,634 days old)

by danmantn (Tennessee) &nbsp
&nbsp



I too was use to the Whirlpool "shelf door" for many years...missed it at first when I got the Speed Queen with traditional door...then I realized it's a heckuva lot easier to reach deep inside the dryer when the "shelf" isn't in the way. Still nice to have the "drop" area, and the a big shove into the dryer drum...now I just give 'em a quick sling and in they go.
---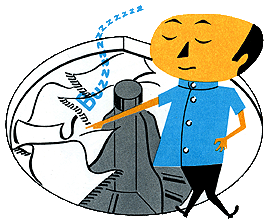 Comes to the Rescue!

The Discuss-o-Mat has stopped, buzzer is sounding!!!
If you would like to reply to this thread please log-in...