Thread Number: 33789
I need help with a dishwasher issue.
[Down to Last]
Cool Washer Stuff on Amazon:
scroll >>> for more items
Post# 507726 &nbsp 3/28/2011 at 18:47

(4,640 days old)

by StrongEnough78 (California) &nbsp
&nbsp



My Hotpoint Dishwasher model number HDA489M-25AW / serial number GF 804305 Y is one of the best dishwashers I've used. I can put just about anything in there and it comes out spotless. However, I've noticed over the past few months maybe close to a year, that at the end of the cycle there are small crumbs of food that gather up with the water that puddles on the bottom of my cups. It goes through quite a few prewash cycles before the main wash, and 3 rinses. I even ran it through the entire rinse cycle again today with no improvement. What would be causing this? I make sure the disposal has been run and flushed before starting the washer to make sure there's no possibility of back wash. I took apart the wash arm and drain to make sure there was no build up, and there was nothing there but some slight calcium build up which I cleaned off. And I did that about 4 months ago. But I still get food crumbs on the bottom of cups or anything else where water will puddle up on top of. Any help and advice is greatly appreciated!

Vern
Post# 507802 , Reply# 2 &nbsp 3/28/2011 at 23:52

(4,639 days old)

by StrongEnough78 (California) &nbsp
&nbsp



Thanks Lawrence. I'm just glad out of 54 views that I at least got a responce. I always makes sure the water from the faucet is hot. As far as scraping I probably could do a little better. The machine cleans fabulously, but yeah I could do better with scraping. I use phosphated Cascade and the proper amounts as well as Jet Dry. There's hardly ever a time when there's food or residue left behind on the dishes. The crumbs I'm finding are in the actual water. So when the wash or rinse cycle is going, the particles are being sprayed around. It seems to drain completely between cycles. Could the hoses be filthy or maybe a screen trap in the lines somewhere?
Post# 507815 , Reply# 4 &nbsp 3/29/2011 at 01:07

(4,639 days old)

by StrongEnough78 (California) &nbsp
&nbsp



Matt, I'm not sure if it does. I've removed the wash arm and the assembly where the drain is. I didn't see anything that would look like a disposer. I took apart as much as I could and didn't even see a screen. I'll have to look again. If that is the case though, then is there a proable chance that that crap is building up in my hoses? The pressure of the spray doesn't seem to be effected since it washes very well indeed.
Post# 508094 , Reply# 5 &nbsp 3/30/2011 at 00:43

(4,638 days old)

by toploader55 (Massachusetts Sand Bar, Cape Cod) &nbsp
&nbsp
Hi Vern


Post# 508096 , Reply# 6 &nbsp 3/30/2011 at 00:57

(4,638 days old)

by StrongEnough78 (California) &nbsp
&nbsp
Hi Eddie


Post# 508144 , Reply# 7 &nbsp 3/30/2011 at 07:35

(4,638 days old)

by combo52 (50 Year Repair Tech Beltsville,Md) &nbsp
&nbsp
PARTICLES LEFT BEHIND


Post# 508211 , Reply# 9 &nbsp 3/30/2011 at 14:49

(4,638 days old)

by StrongEnough78 (California) &nbsp
&nbsp
Cool



Thanks John and Estesguy. I'll try doing what I can about loading the glasses but I'll also check the drain hose. I've never really noticed anything like that in any other dishwashers before, but that could be me not really paying attention lol. Thanks again for the help everybody, I greatly appreciate it.

Vern
---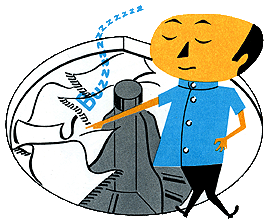 Comes to the Rescue!

The Discuss-o-Mat has stopped, buzzer is sounding!!!
If you would like to reply to this thread please log-in...