Cool Washer Stuff on Amazon:
scroll >>> for more items
Post# 510286 , Reply# 3 &nbsp 4/8/2011 at 16:49

(4,628 days old)

by Haxisfan (Europe - UK / Italy) &nbsp
&nbsp
Time dryer?


Post# 510385 , Reply# 5 &nbsp 4/9/2011 at 05:10

(4,627 days old)

by SamsungFl (United Kingdom/London ) &nbsp
&nbsp
"Sensordry"



The Sensordry on these dryers is simply more a thermostatic shut off, It dosnt actually sense when the clothes are dry, its just when the temperature raises above a certain level to avoid it from overheating - Most dryers have this feature, but on these its just been re-branded as sensordry technology :-)

Ive had two of these dryers, and to be fair for the little money they cost I cant really say much bad about them, they seem to last a decent amount of time and do a decent job of drying bearing in mind the load is right :-)

Power consumption wise these use 1.6kw in total, the Heater rating is 1400w, and the motor is 200w :-)

We only got rid of our second one because of its size, it just couldnt keep up with the washer and having to sometimes split loads out of the washer into 3 batches for drying, then waiting anything up to 80 minutes for each to be done was rather excessive and time consuming.

Hope this helps :-)

Rich
Post# 512170 , Reply# 8 &nbsp 4/18/2011 at 15:23

(4,618 days old)

by SamsungFl (United Kingdom/London ) &nbsp
&nbsp



As I said above, they dont actually sense when the clothes are dry and will never finish the cycle early if it needs to because of the mechanical timer. Like I say they just switch the heat off once a certain temperature has been reached and the cycles runs as normal to the end.

In my experience with that system, it proves very annoying when drying sheets and other such items, because they are thinner the temperature rises quicker so after 45 minutes or so the heat would switch off which would often leave the middle of the load still pretty damp where it hasnt had a chance to dry.

I do find it a bit of a con that they call those dryers Sensordry, because essentially it does no such thing. To be fair its just triggered by the thermostat over-heat system, which most, if it not all dryers have :-) Even my 30+ year old dryer has that :-)

Hope this helps.

Rich
---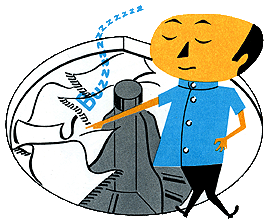 Comes to the Rescue!

The Discuss-o-Mat has stopped, buzzer is sounding!!!
If you would like to reply to this thread please log-in...