Thread Number: 33997
Kenmore Ultra Wash Convertible dishwasher
[Down to Last]
Cool Washer Stuff on Amazon:
scroll >>> for more items
Post# 510779 &nbsp 4/11/2011 at 04:27

(4,626 days old)

by laundromat (Hilo, Hawaii) &nbsp
&nbsp



There is a big building next door to where I live and they had an auction there yesterday. I was invited to look around Friday and saw a few things I was interested in but didn't say a word to the auctioneer who invited me to look.I went there at 10AM and stayed until the close. I won three bids. The first was an older set of cannisters from the 60's that are silver and copper(aluminum)for $5. The second was a Rolex mens watch. Most folks thought it was a copy of an original but,I took it to our local jeweler and she said it is actually a "real McCoy" and she told me I got a steal for $40 because it's worth almost $3,000!The third and final item is a Sears Kenmore Ultra Wash convertible dishwasher made by Whirlpool.I won it bidding $35 with no competition. It is similar to Whirlpool's "Quiet Wash" models and has the great wash system they had including the adjustable upper rack and two separate spray arms. One under each rack.White on white. IT WAS NEVER USED!!! I think it's almost 20 years old because I had a similar Whirlpool model from that era.I picked it up this morning and it runs great! I already had a similar model I found a few weeks ago at Habitat for Humanity for $20.That one is almond with a black front. It too works great but has some issues with a rusted lower rack and a missing panel strap that holds the different color panels in place. I got some black duct tape to keep them in place until I find another one either at Sears parts or the dump.I am giving the black one to a co-worker at the restaurant I work. He has two young children and a wife and was talking to me about the difference between hand washing and using a machine.He had already noticed how much cleaner the dishes get when I do them instead of the other guys that work there during the week. He said they come out cleaner and sparkle when I wash them. I told him I learned a long time ago when I would use the older Hobart commercial dishwashers at our church and/or the one at our local fire department where my dad was president.The Hobarts had a booster heater that would guarantee a 160F wash and a 180F rinse.The one we have at work is a EcoLab and is not anywhere near as good as the Hobarts. It reaches no higher than 165F and I usually have to run it up to three times in a row to get the best results I,myself am used to.The racks do not easily slide in and out. They drop in and you can't just slide them out from the feeding end. You have to go to the opposite side to lift and slide them out. It also does not have its own feed of water but shares the same water line we use to cook and the other sinks we use to wash vegetables and prepare our foods.I also have to increase the preset amount of detergent,sanitizer,and rinse aid by pressing their buttons to feed more out into the wash/rinse water. They also use a lot more water than the Hobarts because they fill,wash 60 seconds,drain the wash water out,fill with fresh rinse water,rinse for 45 seconds and shut off.If you aren't washing constant loads. One right after the other,the wash water temperature goes down to as much as 40 degrees and you have to drain the machine and refill it. No interior heater or booster.If you are washing one after the other,you may have to run it twice because,unless you stand and watch so you can stop and fill,the rinse water may not be enough and can damage the machine having a dry run. A royal pain in the ass.Had I been there when they were replacing their old unit, I would have shown them why it would maybe have been a bit more expensive to purchase but a lot cheaper to run.
Post# 510793 , Reply# 1 &nbsp 4/11/2011 at 07:08

(4,626 days old)

by yogitunes (New Jersey) &nbsp
&nbsp



Those portables are great, mainly because their convertible to use either way.....I bought my Kenmore Ultrawash in 1988, and still going strong, the only thing to watch for is that the center tower feed does not get blocked, it sits next to the sink and is permanently hooked up, I have another I got from Habitat also, for 40.00, newer model, 3 level wash yet no center feed tower....
---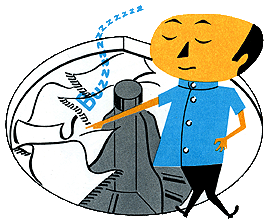 Comes to the Rescue!

The Discuss-o-Mat has stopped, buzzer is sounding!!!
If you would like to reply to this thread please log-in...