Cool Washer Stuff on Amazon:
scroll >>> for more items
Post# 515702 &nbsp 5/4/2011 at 20:38

(4,601 days old)

by laundromat (Hilo, Hawaii) &nbsp
&nbsp

Checkrate/Likes

&nbsp

&nbsp

&nbsp &nbsp




I was on Craigs list earlier today and saw a front loading Kenmore for sale. I spoke to the owner and she said they bought it at Sears but it wasn't a Kenmore but a Frigidaire Affinity they bought. Her husband is an amputee and they're moving back to the mainland for better??? care.They were asking $150 and I got it for $125.My co-owner, Al, went and paid for it since he was dropping Ed off to the airport in the same area.Deedee,the seller,called to let me know Al had paid her and it will be ready to be picked up tomorrow.I'll keep yall posted.
Post# 515945 , Reply# 1 &nbsp 5/6/2011 at 04:42

(4,600 days old)

by laundromat (Hilo, Hawaii) &nbsp
&nbsp

Checkrate/Likes

&nbsp

&nbsp

&nbsp &nbsp




Al was wrong but not any problem. The unit is similar to Whirlpool's Duet Sport and is in mint condition. We got it home around 11AM this morning and I ran a load through it. It works fine. No mildew at all and very quiet operation.They had made their own platform to raise it up about 10" and we got that too but I doubt if I'm going to use it because of the warping issue I had on one I made years ago for my Kenmore made by Frigidaire.We(Al and I) took his girlfriend, Lisa,her two identical twin daughters and her son in law with us in a Ford F350 diesel pick up and went shopping at Walmart, Cost You Less, Sears Home Depot and Target to get groceries to make lots of food for our annual "Relay for Life" which is tomorrow and Saturday.I'm making three cheese Cakes,tapioca,pasta salad and some cinnamon buns.Last year one of Lisa's brothers died right there from a main artery in his brain bursting.He died in my arms as I was holding him to keep him from falling.So, now I get even more involved in this and all of us spend the entire time together either walking the walk or just having conversation with others who come to walk and spend time there. This time, I'm a bit more prepared.I'm taking my three sleeping bags and a few fold away chairs.
---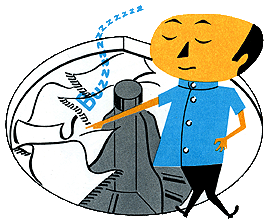 Comes to the Rescue!

The Discuss-o-Mat has stopped, buzzer is sounding!!!
If you would like to reply to this thread please log-in...