Cool Washer Stuff on Amazon:
scroll >>> for more items
Post# 516389 , Reply# 1 &nbsp 5/8/2011 at 15:19

(4,599 days old)

by Haxisfan (Europe - UK / Italy) &nbsp
&nbsp
Hi securitybearuk


Post# 516422 , Reply# 2 &nbsp 5/8/2011 at 19:30

(4,599 days old)

by ronhic (Canberra, Australia) &nbsp
&nbsp



Sods law really....

The Westinghouse/Zanussi/Electrolux we have failed to pump the other day...so I drained it manually and let it do a spin with the cover off...

It refilled with water and proceeded to rinse....when it came time to drain, the poor pump sounded sick...so I turned her off, back on, off at the wall...anything to get the pump to cycle.....

Manually drained that one...

Repeated the above....and next thing she roared into life!

Fiddling saved me at least $120 in service fees....for what may have been something caught in the pump which has now gone...
---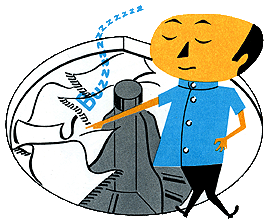 Comes to the Rescue!

The Discuss-o-Mat has stopped, buzzer is sounding!!!
If you would like to reply to this thread please log-in...