Cool Washer Stuff on Amazon:
scroll >>> for more items
Post# 519599 , Reply# 1 &nbsp 5/21/2011 at 22:49

(4,585 days old)

by DADoES (TX, U.S. of A.) &nbsp
&nbsp



 
I can tell you pretty much anything you'd need to know. ALL F&P washers on the U.S. market are of their SmartDrive direct-drive design. (There were belt-drive agitator machines on the NZ/Aus market in the past.) What specific model is involved? The EcoSmart name extends over several model changes, although there's not much difference between them. GWL10 has a different electrical design. "Doesn't work" can cover a range of issues from a completely dead machine to several specific malfunctions ... and even just misunderstanding about how it's *supposed* to work.
Post# 519602 , Reply# 2 &nbsp 5/21/2011 at 23:25

(4,585 days old)

by laundromat (Hilo, Hawaii) &nbsp
&nbsp


Post# 519605 , Reply# 3 &nbsp 5/22/2011 at 00:00

(4,585 days old)

by DADoES (TX, U.S. of A.) &nbsp
&nbsp



 
That's not necessarily true. Depends on the model. GWL11 and IWL12 (and presumably IWL15) lock the lid only during spin. They'll run with the lid open during during fill, EcoActive, agitation, and drain.

GWL10 (the first EcoSmart model) doesn't have a locking lid. If its lid switch control (magnetic reed switch) is the same as the predecessor GWL08, it'll stop during any function that involves basket rotation (fill, EcoActive, drain/spin), but will run with the lid open during agitation (after water level sensing is finished, since fill does involve basket rotation).

GWL15 and later, I believe, do lock the lid at all times.
---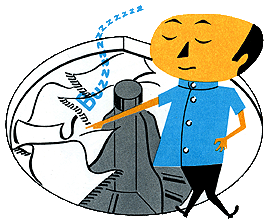 Comes to the Rescue!

The Discuss-o-Mat has stopped, buzzer is sounding!!!
If you would like to reply to this thread please log-in...