Cool Washer Stuff on Amazon:
scroll >>> for more items
Post# 522309 &nbsp 6/3/2011 at 16:49

(4,560 days old)

by mrb627 (Buford, GA) &nbsp
&nbsp


Post# 522330 , Reply# 1 &nbsp 6/3/2011 at 19:32

(4,560 days old)

by combo52 (50 Year Repair Tech Beltsville,Md) &nbsp
&nbsp
DD TRANSMISSION AGITATION KNOCK



There is no adjustment possible and I have never seen a service pointer on this subject. If you have a bad knock on a DD washer make sure all three transmission mounting bolts are in place and tight. Other than that you can replace the complete trans or if you want to repair yours you can replace the agitator shaft which comes with the agitator final drive gear.

There was an adjustment on BD trans for this problem up and till about 1970, there was a large nut on the bottom of the trans if yours is adjustable.
---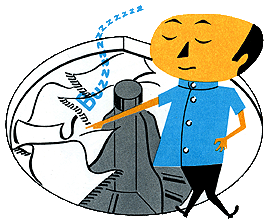 Comes to the Rescue!

The Discuss-o-Mat has stopped, buzzer is sounding!!!
If you would like to reply to this thread please log-in...