Cool Washer Stuff on Amazon:
scroll >>> for more items
Post# 522532 , Reply# 3 &nbsp 6/4/2011 at 21:35

(4,571 days old)

by pierreandreply4 (St-Bruno de montarville (province of quebec) canada) &nbsp
&nbsp



Might also be a motor problem i had a 1993 dd inglis whirlpool superb2 it did its wash cycle normaly but after the last spin i went to put the clothes in the dryer the washer did not drain or spin tryed setting the dial to the last spin so it would drain and spin there was nothing the motor had burn i had to drain the washer by hand
Post# 522548 , Reply# 4 &nbsp 6/4/2011 at 23:36

(4,571 days old)

by yogitunes (New Jersey) &nbsp
&nbsp


---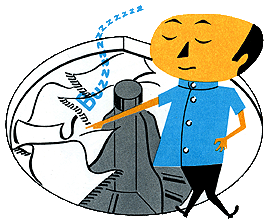 Comes to the Rescue!

The Discuss-o-Mat has stopped, buzzer is sounding!!!
If you would like to reply to this thread please log-in...