Cool Washer Stuff on Amazon:
scroll >>> for more items
Post# 524706 &nbsp 6/15/2011 at 16:44

(4,548 days old)

by laundromat (Hilo, Hawaii) &nbsp
&nbsp



I just bought another Affinity at Sears(FAF3801LW) which had been severely marked down($400) and the newer features include new redesigned tumble arms that are about 45% shorter than previous ones they used and are a bit curved. The other feature I didn't notice until I read the owner's manual is a part attached to the door latch that is hinged and lifts up to hold the door open enough to enable it to stay ajar to help keep the interior dry and eliminate the possibility of mold or mildew forming. As soon as you go and open the door to load the clothes,this part retracts back into the shut position allowing the door to close.It was DOA but Sears was out the next day to replace a faulty pump.As the tech removed the front, I noticed a lot more space and fewer moving parts which surprised me in a good way and the new motor they're using is real quiet but makes some real neat sounds as it revs up. It spins extremely fast(1100 rpms)and can do that for up to 8 minutes non-stop.The water level is good and if you cancel and restart the washer once it's finished filling, it usually fills with more water.Lots of fun watching and hearing it operate. I built a 20" high stand for it made of oak and it doesn't even vibrate when it spins. Just purrs like my pussy------------------------------------------






--------cat LOL



This post was last edited 06/15/2011 at 17:25
Post# 524899 , Reply# 2 &nbsp 6/16/2011 at 14:55

(4,547 days old)

by laundromat (Hilo, Hawaii) &nbsp
&nbsp


Post# 524917 , Reply# 3 &nbsp 6/16/2011 at 15:35

(4,547 days old)

by pierreandreply4 (St-Bruno de montarville (province of quebec) canada) &nbsp
&nbsp



to long for me i think what would be perfect for newer front load washer is a cycle with a 10 minute wash only that means 1 wash 1 drain spin 1 rinse final spin and then cycle complete thats the main reason why i prefer top load washers cycle are least long and if i went an extra rinse option i can by a model with the option.
Post# 524949 , Reply# 4 &nbsp 6/16/2011 at 17:51

(4,547 days old)

by laundromat (Hilo, Hawaii) &nbsp
&nbsp


Post# 525098 , Reply# 7 &nbsp 6/17/2011 at 12:44

(4,547 days old)

by laundromat (Hilo, Hawaii) &nbsp
&nbsp


---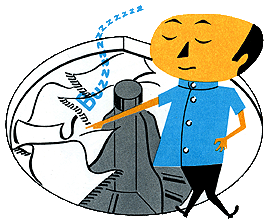 Comes to the Rescue!

The Discuss-o-Mat has stopped, buzzer is sounding!!!
If you would like to reply to this thread please log-in...