Cool Washer Stuff on Amazon:
scroll >>> for more items
Post# 529460 , Reply# 1 &nbsp 7/8/2011 at 09:25

(4,538 days old)

by ariston4life ((Dublin) Ireland) &nbsp
&nbsp


Post# 529479 , Reply# 2 &nbsp 7/8/2011 at 11:16

(4,538 days old)

by servisslimline (England, Brighton & Hove) &nbsp
&nbsp
i want one



this machine matches my Servis M2001W dryer and id love to get the macthing washer so can you answer me this please?, whats the machine like, waterlevels, wash times,performance, programmes, quietness, what motor does it have and especially what are the option buttons, ive looked at tons of these on ebay and i never see one with an imagage of the buttons
phil
Post# 530209 , Reply# 3 &nbsp 7/12/2011 at 13:36

(4,534 days old)

by AquaCycle (West Yorkshire, UK) &nbsp
&nbsp

Checkrate/Likes

&nbsp

1

&nbsp &nbsp




I wouldn't bother. Very underwhelming machines. Poor performance due to those horrible shallow paddles and the later ones had a lot of reliability issues. Being very basic seemed to work in Servis' favour in the early 90's as I know of a fair few Rainwaves and EasiWash machines still in use, but the later ones I always see dumped in gardens and in skips.
Post# 534050 , Reply# 4 &nbsp 7/31/2011 at 13:46

(4,515 days old)

by HotpointFan (United Kingdom) &nbsp
&nbsp
trey


---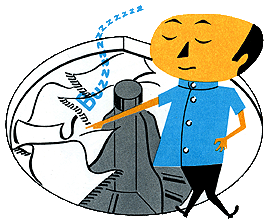 Comes to the Rescue!

The Discuss-o-Mat has stopped, buzzer is sounding!!!
If you would like to reply to this thread please log-in...