Cool Washer Stuff on Amazon:
scroll >>> for more items
Post# 531885 &nbsp 7/20/2011 at 18:49

(4,513 days old)

by laundromat (Hilo, Hawaii) &nbsp
&nbsp

Checkrate/Likes

&nbsp

&nbsp

&nbsp &nbsp




Somebody took the dispenser tray out of my Miele. I always lock the unit out electronically so nobody can mess with it without my supervision. most of the guys here are 24/7 alcoholic/druggies/wolfers who have no f$%@g clue as to checking the pockets and using HE detergent. Evidently, one of them was pissed off because they tried to use the washers and couldn't figure out why the lock showed up on the readout or how to unlock it.So,they removed their dirty wash and stole the dispenser tray!!!!I've looked high and low for it but nowhere to be found. If anyone has one or knows where one is (a new one costs $85+) please email me. Mahalo!!
---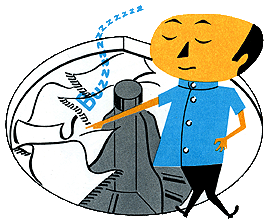 Comes to the Rescue!

The Discuss-o-Mat has stopped, buzzer is sounding!!!
If you would like to reply to this thread please log-in...