Cool Washer Stuff on Amazon:
scroll >>> for more items
Post# 533386 , Reply# 4 &nbsp 7/28/2011 at 12:15

(4,517 days old)

by laundromat (Hilo, Hawaii) &nbsp
&nbsp



My great uncle,Mel,and great aunty ,Violet,moved into a condo in Md. and had never had a dishwasher until then. My uncle decided he'd give her a break and start the dishwasher.That was where the fun began. Violet had started the hot tub for them both and he started the dishwasher.They came back downstairs only to see mounds of suds billowing out of the dishwasher onto the floor.About 7" high,the suds were streaming out the kitchen onto the living room and dining room. Violet asked Mel what he did and he said nothing special and that he'd used Ivory dishwashing detergent. "Just a few squirts." and thought the dishwasher had a leak.The maintainance guy came in to vacuum up the excess suds and laughed his ass off when they told him what happened and told my uncle to let my aunt do the dishes from now on.
Post# 533481 , Reply# 5 &nbsp 7/28/2011 at 15:29

(4,517 days old)

by arbilab (Ft Worth TX (Ridglea)) &nbsp
&nbsp


Post# 533836 , Reply# 7 &nbsp 7/30/2011 at 20:00

(4,515 days old)

by thelaundrylab (Hampshire UK) &nbsp
&nbsp
Gasps...


Post# 533896 , Reply# 8 &nbsp 7/31/2011 at 04:40

(4,515 days old)

by HotpointFan (United Kingdom) &nbsp
&nbsp
whaaaaaaaaat


---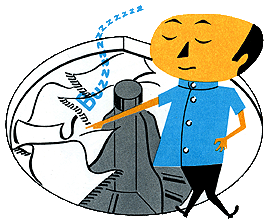 Comes to the Rescue!

The Discuss-o-Mat has stopped, buzzer is sounding!!!
If you would like to reply to this thread please log-in...