Thread Number: 36271
Need Advice....Newer Frigidaire Dishwasher!
[Down to Last]
Cool Washer Stuff on Amazon:
scroll >>> for more items
Post# 540473 &nbsp 8/29/2011 at 19:42

(4,485 days old)

by norgeway (mocksville n c ) &nbsp
&nbsp

Donalds Dad, who flips houses, has a house sold....one problem, the house has a 2007 model Frigidaire dishwasher, a very deluxe stainless front, concealed control model....with a leak, it only leaks during part of the cycle, it seems to me that during the cycle just before pump out, it switches all the water to the lower wash arm, thats when it drips near the bottom corners of the door, he installed a new gasket, cleaned the wipers at the bottom of the door, I cleaned the wash arm and inspected it, its level, its not too full of water???? Now I dont have a clue, he is going to replace it if we cant find a solution??? What do you guys think?


Post# 540477 , Reply# 1 &nbsp 8/29/2011 at 20:03

(4,485 days old)

by pierreandreply4 (St-Bruno de montarville (province of quebec) canada) &nbsp
&nbsp


Post# 540504 , Reply# 3 &nbsp 8/29/2011 at 22:26

(4,484 days old)

by Frigilux (The Minnesota Prairie) &nbsp
&nbsp



My similar-era TOL Frigidaire would do the same thing if a large pot or saucepan was angled toward the left front corner of the tub. The water was finding a trail to the outside. I'd open the machine and redistribute the offending item and the leak would disappear.

This only happened occasionally, mind you, not all the time.
---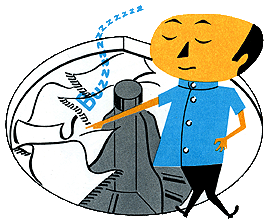 Comes to the Rescue!

The Discuss-o-Mat has stopped, buzzer is sounding!!!
If you would like to reply to this thread please log-in...