Cool Washer Stuff on Amazon:
scroll >>> for more items
Post# 542034 , Reply# 1 &nbsp 9/6/2011 at 15:17

(4,478 days old)

by ariston4life ((Dublin) Ireland) &nbsp
&nbsp


Post# 542093 , Reply# 3 &nbsp 9/6/2011 at 20:19

(4,478 days old)

by pierreandreply4 (St-Bruno de montarville (province of quebec) canada) &nbsp
&nbsp



wow me i think i do not know these brands as they are inexistant in canada but they need to do something like send a massive recall letter asking consumers having the concern brands to check there model and serial numbers to see if its one of the affected models and send a tech for a free repair or inspection of the defective washer even if its out of warrenty and if its impossible to repair at least replace free of charge the faulty machine by the most recent model free of charge or a similar model close to what they have even if its another brand. If this was my whirlpool duet washer i would call the tech service and the consummers head office and complain about this. sorry in advance if i am offending anyone but in my eyes this will lower the chance of this brand selling in local markets.
Post# 542125 , Reply# 4 &nbsp 9/6/2011 at 22:44

(4,477 days old)

by pierreandreply4 (St-Bruno de montarville (province of quebec) canada) &nbsp
&nbsp
Sorry for the double post *mods can merge this post with my



Sorry for double posting but what makes me sad after seeing this type of post is what cause most washing machines makers to eather close down there plants or merge with other company i will use as an exemple 2 companys that makes washer dryer for canada and the us

as you all know the maytag company was bought by whirlpool force merger in that case and during the process i had bought for my mom a maytag front load washer this model to be precise see picture included and while i was looking on the maytag website i found out that there was a recall for this particular model i call my mom to let her know but it was a minor thing to fix witch my mom could fix her self the washer only needed an external plug to plug the washer to prevent an electrical fire my mom was lucky that it was not a whirlpool made model but back on topic this makes me sad also because now the maytags model of to days are to whirlpool like in desing and look when if whirlpool bought maytag toady they could at leas of keep the maytag desing for washer dryer sets. because if you look at my link you will notice that the cabinet is to whirlpool like. and the link is not the model washer in the picture the picture is there for reference to my exemple. CLICK HERE TO GO TO pierreandreply4's LINK
Post# 542217 , Reply# 7 &nbsp 9/7/2011 at 12:40

(4,477 days old)

by HotpointFan (United Kingdom) &nbsp
&nbsp
OMG!


Post# 542220 , Reply# 10 &nbsp 9/7/2011 at 12:50

(4,477 days old)

by pierreandreply4 (St-Bruno de montarville (province of quebec) canada) &nbsp
&nbsp
hotpointfan



hello hotpointfan,

the best advice that i can give you at the moment is that maybe you should have a service tech have a look at your grandmother 's washer that would be step one and then step 2 would be to judge if its worth repairing or take your grandmother shoping for a new washing machine depending on the brand you would like for your grandmother here is a link included for reference CLICK HERE TO GO TO pierreandreply4's LINK
Post# 542222 , Reply# 12 &nbsp 9/7/2011 at 13:00

(4,477 days old)

by HotpointFan (United Kingdom) &nbsp
&nbsp
Hey guys!


Post# 542226 , Reply# 16 &nbsp 9/7/2011 at 13:05

(4,477 days old)

by HotpointFan (United Kingdom) &nbsp
&nbsp
Hehehe!


Post# 542231 , Reply# 17 &nbsp 9/7/2011 at 13:19

(4,477 days old)

by HotpointFan (United Kingdom) &nbsp
&nbsp
Chris


Post# 542240 , Reply# 19 &nbsp 9/7/2011 at 13:32

(4,477 days old)

by AquaCycle (West Yorkshire, UK) &nbsp
&nbsp

Checkrate/Likes

&nbsp

2

&nbsp &nbsp




Can you 2 please stop using the forum like bloody instant messenger!! Stop posting messages that just say "e-mailed you" or, like above "do you like my new pic?". Neither of these comments have ANY relevance to the topic at hand and it's very distracting, not to mention clogging up the forum with unnecessary rubbish - a website will only hold so much! Give it a rest and keep private conversations private - what do you think e-mails were designed for!? USE THEM.

*rant over and back on topic*

This is getting ridiculous. It's such a shame to see Hoover appliances like this, as they were once top of their game. How many more exploding machines will it take before Candy issue a product recall like Bosch and Beko have had to do recently? Not that I am defending either of those companies for their issues, but at least they identified the problem and did a full recall. Come on Candy, get your fingers out!
Post# 542246 , Reply# 21 &nbsp 9/7/2011 at 13:38

(4,477 days old)

by HotpointFan (United Kingdom) &nbsp
&nbsp
Sorry dwar


Post# 542247 , Reply# 22 &nbsp 9/7/2011 at 13:38

(4,477 days old)

by HotpointFan (United Kingdom) &nbsp
&nbsp
Sorry Rob


Post# 542251 , Reply# 23 &nbsp 9/7/2011 at 13:59

(4,477 days old)

by optima (Cumbria England) &nbsp
&nbsp


Post# 542270 , Reply# 24 &nbsp 9/7/2011 at 16:15

(4,477 days old)

by ultimafan () &nbsp
&nbsp
This is getting a bit annoying

Hoover, Candy, Indesit and Hotpoint all need to pull their fingers out and do a recall before someone gets killed! Obviously they've identified that machines made before September 2009 which should be the basis of recall, any machine made before this time (identifable by serial or batch no.) should be modified. Terrible shame about these companies

@optima- I don't totally hate hoovers, the one in your profile pic is from the last decent Hoover range (even though they were made by Candy, Candy did make good machines) a relative had that washer dryer for 10 years and got rid to get a new kitchen, I'd also never heard of the drying cycle failing, despite filling the machine to to brim to wash and dry!

@everyone having the barney about the postings-yes it is annoying especially these one liner posts, my posts are often mini blogs! I tend to stay away from the threads as it gets pretty heated up, maybe AW.org should consider opening a chatroom for live discussion instead of using the forum to communicate.


Post# 542279 , Reply# 27 &nbsp 9/7/2011 at 16:24

(4,477 days old)

by AquaCycle (West Yorkshire, UK) &nbsp
&nbsp


Post# 542281 , Reply# 28 &nbsp 9/7/2011 at 16:37

(4,477 days old)

by optima (Cumbria England) &nbsp
&nbsp
Candy



Ultimafan.

I just get a tad fed up with all the negativity on Candy machines. We sell Hoover -Candy products & we sell alot of them. On the reliabily front we have not had an exploding drum let alone a breakdown call out for a long time.

Oh a AW.ORG live chatroom that would be fun but it could get nasty.


Post# 542287 , Reply# 29 &nbsp 9/7/2011 at 17:11

(4,477 days old)

by Haxisfan (Europe - UK / Italy) &nbsp
&nbsp
AquaCycle is on the right track



That's right... 10 years ago Hoover had the 'Six' range which was replaced in 2004 by Hoover Nextra (the one I currently have). I don't have any experience with the 'Six' range but I have plenty with Nextra and I can positivily vouch for every cubic millimetre of its realms of existence... and I feel confident enough to say that it's a monster of reliabilty and performance.

That's the reason why I have hard time believing that contemporary Candy/Hoover machines (GrandO/Vision series) have degenerated so drastically in terms of quality and reliability... as some on this forum make out to be. I have seen and experienced some of these newer models in the act, but not on a daily basis, and still they haven't made a strong impression on me as being so different from my faithful little monster.

As for the drum explosions... the evidence we've seen speaks louder than words, it would certainly be nice to get a feeling of reassurance from a company about their post-sales practices... it would no doubt make an existing Hoover/Candy owner feel proud of their choice! Yet I personally feel I am not in possession of a comprehensive account of the state of knowledge and understanding behind these happenings... and possibly neither are most of you!
Post# 542291 , Reply# 30 &nbsp 9/7/2011 at 17:57

(4,477 days old)

by pierreandreply4 (St-Bruno de montarville (province of quebec) canada) &nbsp
&nbsp



what would help candy would be a redesing of there model because there was lots of recalls a few years back with aus canadian model the maytag neptune washer until maytag redesing there model that look like this but i do hope for everyone in the uk that they do resolve these problems even if for me this brand is unknown but i do know that around the 70 i think hover twintub washers where sold in canada as 1 of my aunts own hover twintub.
Post# 542295 , Reply# 31 &nbsp 9/7/2011 at 18:22

(4,477 days old)

by optima (Cumbria England) &nbsp
&nbsp


Post# 542312 , Reply# 33 &nbsp 9/7/2011 at 19:46

(4,477 days old)

by FL1012 () &nbsp
&nbsp
Chat Room

I think this would be a good idea too. It'd help get rid of some of the one-to-one conversations that've been going on and save clogging the forums up - the site nearly grinds to a halt (at least on my internet connection/laptop) when i open a thread with more than a couple of photos! Chat might get nasty but it's hardly been a barrel of laughs in here lately either!

HotpointFan - I think you're *fairly* safe with the OPH714D - the Optima range don't seem to have been affected from what i've seen, they were launched (in the UK at least) after the Vision HD's and Grand O's that seem to be in the press reports. There's rather too many for spares on eBay at the moment though, so how long it lasts before dying is probably more linked with luck than anything else, but an explosion of any kind seems unlikely.

I wouldn't be replacing it with a Hotpoint though. If you really want something like that then get an Indesit and save a hundred quid or so. There seems to be no evidence to suggest Hotpoint give you any decent amount of extra quality for the increased retail price over an Indesit, so just go with the cheaper option. Or just get a Gorenje with a 2 year warranty for the same price!

It's a great shame about the Vision HDs as i always liked the look of them, but the press reports, plus i might add, videos available on YouTube of Hoover machines self-destructing without exploding do nothing for my confidence in them. I'm more of a Zanussi fan, but i'll quite happily say i'm far from impressed with their performance over the last 5 years either, would much rather by a 10 year old model instead, but at least so far they seem to just die after a few years rather than self destruct & take your work top & cupboards with them.

Liam


Post# 542317 , Reply# 34 &nbsp 9/7/2011 at 21:05

(4,477 days old)

by optima (Cumbria England) &nbsp
&nbsp


Post# 542377 , Reply# 36 &nbsp 9/8/2011 at 09:30

(4,476 days old)

by nrones () &nbsp
&nbsp
Interesting...

Bloody hell!! This thread got interesting in last few reply's!!!

I mean guys really, you should send all your oppinenons about Quality changes between years/models to Candy! I mean it would be so nice and gentle of you to inform Candy on what changes they made, cause neither I, who knows how a lot about Candy, neither Candy knows about..
For next time - The design change, doesn't necessarily mean a quality change..

I won't even dare to tell what differences in quality in Candy really are, because 1-My fingers would fall off because of excessive typing ; 2- Even if I wrote it, you would still belive some Woodoo guy, or anyone else you got that amazing info from.

Dex

P.S
Never be too curious! I found out here (has NO relation to my visit to Candy factory) something I am literally afraid to set in public, because of my personal security. I will just say it's bribery and corruption, where victims are manufacturers, and customers are being used as "instruments", and they don't know they are. I won't tell who exactly does the crime, and I suppose feeling of discussing explosions of Candy for 26549th time is much better then knowing me all this, but I can't escape it now, when I know the bad stuff 10x worse than this :(


Post# 542399 , Reply# 37 &nbsp 9/8/2011 at 13:07

(4,476 days old)

by ariston4life ((Dublin) Ireland) &nbsp
&nbsp
Regardless of brands its Candy thats in the spotlight now



At the end of the day Candy/Hoover machines are exploding and its something that cannot be ignored or brushed off with a replacement machine and some small compensation, what if a child simply walking past the machine as it explodes was injured or killed imagine how that parent would feel knowing something that should be so safe and should definitely not explode and kill their child,

Candy needs to open their eyes and realize that these explosions are beginning to happen more regularly and they should begin thinking about major recalls/replacements of a new machine that will definitely not exploded,

i am not a fan of Beko or any of their products but i do admire the fact that they are actively doing something about their FF problem, we have one such FF that is affected and i have reported to beko and they shall be sending and engineer to replace the faulty component,

with regards to Indesit/Hotpoint explosions i have not heard of any in some time and i understand that indesit has had a better approach to solving the problem than Candy Did/Does!

again this is just my opinion but i would not like to hear of someone being seriously injured or killed when their Candy/Hoover randomly decides to explode, eventually it will happen and candy needs to take action now be for it does.

in regards to Hotpoint/indesit having the same internal parts, true however i do not buy hotpoint appliances because of the name or their previous history, what i look at is style and performance and for me the hotpoint washer meet that requirement for me, ive used candy washers i had a candy washer and i would go for a hotpoint of a Candy any day, in my opinion the last good Candy washers were the late 90's early 2000's Alise machines which i loved. Candy has definitely left my good books as a good washer manufacturer.

Luke
Post# 542421 , Reply# 39 &nbsp 9/8/2011 at 14:27

(4,476 days old)

by pierreandreply4 (St-Bruno de montarville (province of quebec) canada) &nbsp
&nbsp
Flaming debate


Post# 542725 , Reply# 42 &nbsp 9/10/2011 at 07:54

(4,474 days old)

by nrones () &nbsp
&nbsp
Multiple reasons

why this debate shouldn't start:

1 - It has already been discussed, not 1, not 2, not 3, not 4, not 5, not 6, not 7, but 8 times!! Don't you think it's a little too much? And in all 8 discussions it was very "hot", and everyone stated their oppineons, so every new thread is just repeating something already said...

2 - I don't think a valid Debate can start, when one side there's a bunch of experience to the machines we are talking about (owning, in every day contact with Candy, selling them) and 2nd side is from post to post prooving extremely poor knowledge about Candy.. by the way - I am still shocked, and I still can't belive how could have some things been written up there :O for me, I feel like someone wrote Miele has plastic outer tubs literally.. So, I don't know how such debate exist

3 - Very poor international understanding - Deffinatley, Candy in UK is a budget brand - we've got it, however if you go as close to France, not to mention Spain, Italy, Poland, Chezch republic, Russia and the rest of eastern europe (inclooding where I live), it's not like that. Candy is here counted as a very high brand, a competitor with Bosch - to be precise when Candy's sale raise, Bosch's goes down, and so on. I live in such society, where Candy is respected brand as Bosch is in UK, now Imagine how would it be to you, if someone wrote all this to Bosch? That's how I feel every single time I read this.. But I can't help it since majority of users here are from UK and Germany..

Dex

P.S
It would have been nice if you bought Hoover, cause don't you see? Everyone here who owns a new(ish) C/H talks good about it, and bad comments come from "judging book by it's cover".. with exception to Solsburian, who really had sad experience :(


Post# 542737 , Reply# 43 &nbsp 9/10/2011 at 08:50

(4,474 days old)

by pierreandreply4 (St-Bruno de montarville (province of quebec) canada) &nbsp
&nbsp
budget brand in canada and us



i would say that each continent have there own budget brand like if i look in canada, and us the budget brand would be inglis washer dryer. Set and its also my humble tough, that we should let this thread die and also. For those who do not know this know that starting familys, or someone starting out in life can not afford to buy one of these fancy brand of appliance. They have to go by the budget they have they are lucky if the brand they like, is on sale and within there price range but its not the case for everyone.
Post# 542759 , Reply# 45 &nbsp 9/10/2011 at 12:41

(4,474 days old)

by aquarius1984 (Planet earth) &nbsp
&nbsp
Alert others?



Like who?

Just wondering who has a Vision here that you wish to inform?

Nah, u aint got anything else interesting to get kicks out of except exploding machines or whinging about faults. Smells of troll here.

Public have seen it in the papers and on tv now and im sure that all members here now know of the issues and did know in the first thread created.

Come back and contribute when you all can contribute to more worthy threads. its pathetic.


Post# 542768 , Reply# 47 &nbsp 9/10/2011 at 13:00

(4,474 days old)

by aquarius1984 (Planet earth) &nbsp
&nbsp


Post# 543032 , Reply# 49 &nbsp 9/11/2011 at 15:29

(4,473 days old)

by ariston4life ((Dublin) Ireland) &nbsp
&nbsp



Nrones-i agree with you in the sense that you love Candy as i love Ariston, Ariston has taken quite a few batterings on this forum for lack of quality however with my experience with any Ariston washing machines Ive come into contact with have been perfect workhorses that get on with the job and dosnt fuss. i also understand that Candy markets their machines differently depending on the country so we cant tar and feather all candy machines from every country for being bad quality as most of the time they are good machines, however the situation in the UK needs to be addressed by Candy. Ive had alot of experience with candy and i used to own one and it wasn't a very good machine if im being honest, it was a day old and had to be repaired which is unacceptable. and in a way Nrones is Lucky the Candy as he knows it still exists and my Ariston is Almost completely gone and unless i move to Australia any time soon IL never in person see a new solely Ariston Branded machine which is quite upsetting.

regarding Bosch being a high end brand that people wouldn't diss is ridiculous, Ive had bad experiences with Bosch washers also so their not perfect either, much like candy and ariston aren't perfect it all comes down to personal preference if you find a brand you like you will defend it no matter what, and also if i had a bad experience with say a Miele washing machine i would not hesitate whatsoever about coming on here and complaining about it because Miele is so glorified on this forum and honestly sometimes it does my head in. i know miele are good but they to can fail just like any machine. this is my last post regarding this thread bottom line is Candy/Hoover machines are exploding it needs to be addressed soon.

---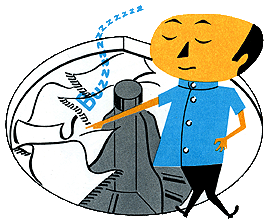 Comes to the Rescue!

The Discuss-o-Mat has stopped, buzzer is sounding!!!
If you would like to reply to this thread please log-in...