Cool Washer Stuff on Amazon:
scroll >>> for more items
Post# 47769 , Reply# 3 &nbsp 10/25/2004 at 14:16

(6,915 days old)

by frigilux (The Minnesota Prairie) &nbsp
&nbsp


Post# 47778 , Reply# 4 &nbsp 10/25/2004 at 16:41

(6,915 days old)

by PeterH770 (Marietta, GA) &nbsp
&nbsp



5 years ago at the Clean '99 show, CO2 cleaning was all the rage. At Clean '01, there were a few vendors still on the CO2 kick, and then even fewer at Clean '03. In order to maintain CO2 in a liquid form, the washing chamber was huge, and the system to maintain liquid CO2 was quite extensive. I have no idea how this type of system would translate into a home machine -- if it is the same technology. Considering how CO2 washing has not taken off in the dry cleaning industry, I wouldn't bank on this home CO2 dw unit...
---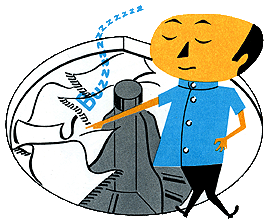 Comes to the Rescue!

The Discuss-o-Mat has stopped, buzzer is sounding!!!
If you would like to reply to this thread please log-in...