Cool Washer Stuff on Amazon:
scroll >>> for more items
Post# 545187 &nbsp 9/22/2011 at 17:28

(4,461 days old)

by volsboy1 (East Tenn Smoky mountains ) &nbsp
&nbsp



There is a two year old Gaggena dishwasher for sale for 150 bucks.I have never even seen one of these and I have not seen any post about them in here.I know that this dishwasher is $$$$ and it is loaded with all kinds of features but do they wash well is the question.There is nothing wrong with it she is getting all new integrated appliances that are hidden and this one is stainless steel.My G.E. Monogram dishwasher is terrible at washing.The new Pure clean wash system that G.E. uses is not good the holes clog all the time.I think G.E. would have less problems if they had a inline heater that heated the water like this Gaggena and other euro types.Has anybody used one of these or has one?
Post# 545189 , Reply# 1 &nbsp 9/22/2011 at 17:44

(4,461 days old)

by appnut (TX) &nbsp
&nbsp



It has a filter. It may be sourced from Asko or Bosch. the inline heater does a more accurate job of heating the water to the target temps for the cycle. Ya might peruse the Gaggenau web site and have a look-see at what they currently offer, cannot be that much different than this machine 2 years old. If it's anything like what's in their lineup now, there's a nice 59 minute cycle if things are needed in a hurry. Looks like it also has an internal water softening system, which is needed for today's phosphate-free detergents.



This post was last edited 09/22/2011 at 18:03
---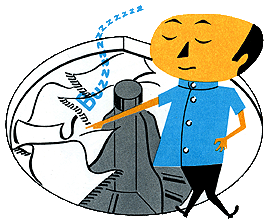 Comes to the Rescue!

The Discuss-o-Mat has stopped, buzzer is sounding!!!
If you would like to reply to this thread please log-in...