Cool Washer Stuff on Amazon:
scroll >>> for more items
Post# 546947 , Reply# 1 &nbsp 10/2/2011 at 18:34

(4,452 days old)

by Launderess (Quiet Please, There´s a Lady on Stage) &nbsp
&nbsp
Most Likely Tis The Bearings



With the drum empty stick your hand inside and turn the tub. If you hear any rattles or strange noises then that is another sign. Also test the tub by pushing up, down and side to side gently. If there is any more than normal play then you have another sign.


You can also pull the washer out from the wall,take off the back cover and look around the bearing area. If you see any sort of rusting or traces of leaking fluids....


Depending upon the design of your washer replacing the bearings can either be an easy job or one with so much effort/cost tis not worth really bothering with.

What you can do is go to any good spare parts site such as Sears Parts.com and key in your model number. You want to find out if the bearings, seals and assembly are sold and how they all fit together.
Post# 546955 , Reply# 2 &nbsp 10/2/2011 at 18:58

(4,452 days old)

by arbilab (Ft Worth TX (Ridglea)) &nbsp
&nbsp


Post# 546958 , Reply# 3 &nbsp 10/2/2011 at 19:08

(4,452 days old)

by combo52 (50 Year Repair Tech Beltsville,Md) &nbsp
&nbsp
NOISEY AMANA WASHER



If it roars in the spin cycle with nothing in it the bearings have gotten water in them. Don't bother moving the washer away from the wall as the back panel does not come off until you are ready to haul it to the curb. This is not an easy or inexpensive job, so it is new washer time. If you have liked this machine go get a new SQ top loading machine as it is about the same design except that SQ has a much better seal design so the new machine probably will not have this problem for more than 20 years.
---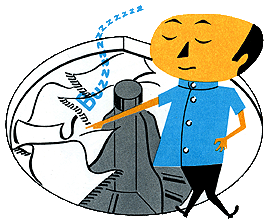 Comes to the Rescue!

The Discuss-o-Mat has stopped, buzzer is sounding!!!
If you would like to reply to this thread please log-in...