Cool Washer Stuff on Amazon:
scroll >>> for more items
Post# 48929 , Reply# 1 &nbsp 11/9/2004 at 17:14

(6,966 days old)

by gansky1 (Omaha, The Home of the TV Dinner!) &nbsp
&nbsp



I saw a very similar model at Salvation Army yesterday, nice condition and very clean...$65. I always check the back panel for signs of oil leaks - a common problem with these era machines. The good thing is, the tranny is fairly easy to replace and inexpensive for a good washer.

(There was also a Duet (blue trim) for $150 and several other SQ, WCI, Etc. )
Post# 51973 , Reply# 6 &nbsp 12/28/2004 at 23:38

(6,917 days old)

by gansky1 (Omaha, The Home of the TV Dinner!) &nbsp
&nbsp



The Duet looked used, but in reasonably good condition. Being one of the early models, it had the door-window sprayer (discontinued last fall I believe) that left quite a white film of hard water deposits. I didn't bring it home as I already have one and from my experience, not having the matching dryer and being a front-loader takes a little more effort to sell and the profit margin just isn't good enough for that initial investment of $150. I think the average "used appliance shopper" doesn't want to spend upwards of $300 on a washer. When they start showing up behind the stores, the time/parts/profit ratio will be a lot better.
---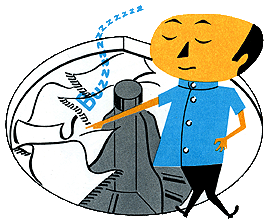 Comes to the Rescue!

The Discuss-o-Mat has stopped, buzzer is sounding!!!
If you would like to reply to this thread please log-in...