Ad:

" Vintage gas stove originally installed into an old trailer. This stove has all of the parts and with some cleaning should be workable. The manufacturer is Prentiss Wabers Products, who made stoves for camping starting in 1915, in Wisconsin. From what I could learn they seemed to do ok through the depression and WW II, but I don't know when they stopped. My guess is that this stove is from the 1940's, maybe 1950's... but thats just a guess.

Also included is a similar vintage washer dryer combo from Westinghouse. Again, no idea on its functionality. Probably needs more work than the stove, but by all accounts everything was working in the past.
Both have set idle for at least 20 years. "
CLICK HERE TO GO TO ovrphil's LINK on Phoenix Craigslist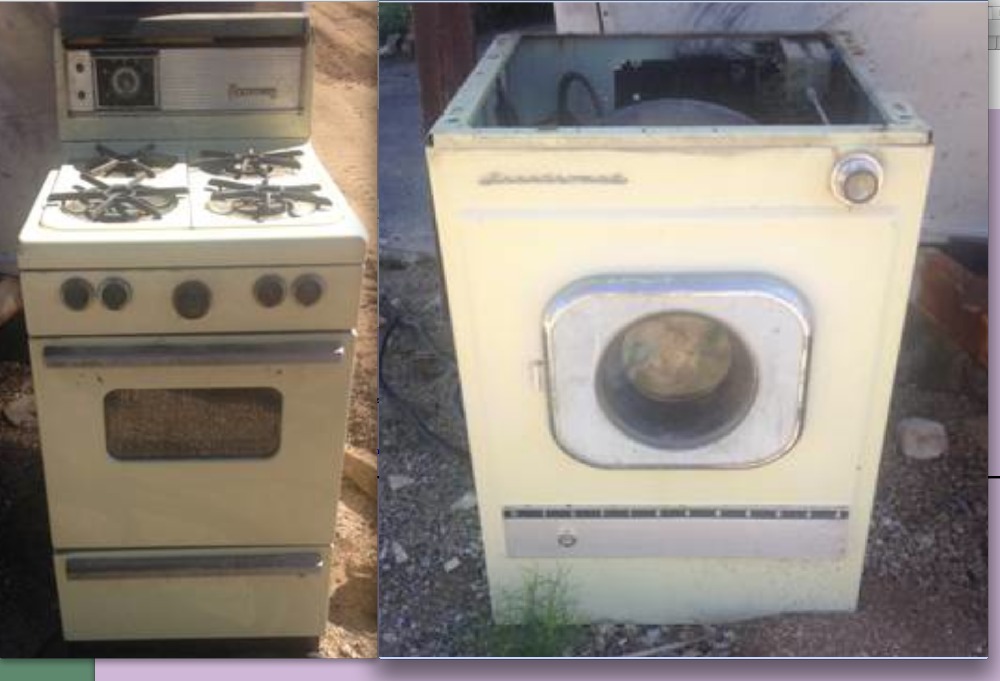 This post was last edited 03/31/2014 at 07:37