Thread Number: 60
Calling Jetcone: Maytag Neptune w/ window?
[Down to Last]
Cool Washer Stuff on Amazon:
scroll >>> for more items
Post# 44830 &nbsp 9/10/2004 at 14:35

(6,777 days old)

by frigilux (The Minnesota Prairie) &nbsp
&nbsp


Post# 44863 , Reply# 1 &nbsp 9/10/2004 at 23:07

(6,777 days old)

by Unimatic1140 (Minneapolis) &nbsp
&nbsp
Dryer


Post# 46853 , Reply# 2 &nbsp 10/12/2004 at 21:52

(6,745 days old)

by Jetcone (Schenectady-Home of Calrods,Monitor Tops,Toroid Transformers) &nbsp
&nbsp
Working on it



Hi Frigilux
That definetly is my dryer but I have anohter door and am trying to figure out how to create it for the washer. The problem is a sensor that monitors just cabinet vibration. If I turn it off or wire it out the computer will shut the machine down due to a null value from that sensor. If I could eliminate the step in the program and eliminate the vibration plate inside the door I could set up the window. Its very tricky with the Neptune.
BTW my Neptune was one of the first and I have never had any problem with it which I am finding is odd for their track record with everyone else. GO figure.

Thanks for your interest Jon



---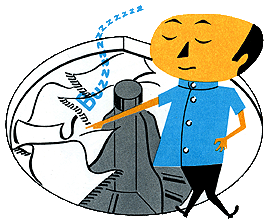 Comes to the Rescue!

The Discuss-o-Mat has stopped, buzzer is sounding!!!
If you would like to reply to this thread please log-in...