Thread Number: 75697 / Tag: Modern Automatic Washers
Replaced my 11 year old Whirlpool duet WFW9200SQ
[Down to Last]
Cool Washer Stuff on Amazon:
scroll >>> for more items
Post# 995239 &nbsp 5/26/2018 at 07:11

(303 days old)

by Seeitrun2006 (Braselton/Hoschton GA) &nbsp
&nbsp

Checkrate/Likes

&nbsp

4

&nbsp &nbsp




Back in January of this year I posted that my 11 year old duet was having issues with excessive vibrations/squeaks, smells and error codes. Recently it started leaving black streaks on our clothes. I thought it would not be too expensive to repair. Last week we sent it to the washing machine grave yard behind Lowes in Snellville, GA.

We replaced it with a Whirlpool 4.3 ft top load WTW5000DW with the wash plate. It being Memorial day weekend we got it for $546 with free delivery. So far it has given us great results!!! Our clothes actually seem cleaner then in the front load. The other thing is how much less space the new top load washer takes. My wife is happier with the top load also even though I do 90% of the laundry. Very quiet!!!!! We also bought the matching electric dryer WED4815EW for $429.00 since our 13 year old GE was taking a lot longer to dry. I'll post some updates as I use it more!!!!
Post# 995530 , Reply# 3 &nbsp 5/29/2018 at 08:19

(300 days old)

by Seeitrun2006 (Braselton/Hoschton GA) &nbsp
&nbsp

Checkrate/Likes

&nbsp

1

&nbsp &nbsp

Black lines and marks on clothes



Wtf2800 I ran the clean cycle with bleach, washer cleaner on a hot wash still had black streaks on our clothes. Cleaned and inspected the door gaskets. Problem continued to exist!!!! I would see the black stuff, spray with Shout, let it hang to dry then re-wash next time we did laundry. I considered having the machine serviced. But for them to come out cost is $125.00. Of course replacement parts and labor I could be looking at $300.00 to $400.00 repair cost on an 11 year washer. Not worth it!!! I got a new replacement washer for $546.00.

My wife and I are satisfied with our new washer and dryer decision. My wife told me she was glad we didn't get another front load. If we get 4 to 5 years or longer out of this washer that will be great!!! Between the two of us we might average 6 to 10 loads per week. More or less when we do sheets, throw rugs and bedding for our three medium size dogs. We do not abuse our appliances.

Peace,
David


---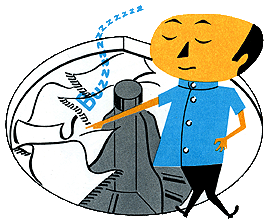 Comes to the Rescue!

The Discuss-o-Mat has stopped, buzzer is sounding!!!
If you would like to reply to this thread please log-in...