Thread Number: 77199 / Tag: Modern Dryers
AEG Heatpump Dryer Condenser Matrix Cleaning !?
[Down to Last]
Cool Washer Stuff on Amazon:
scroll >>> for more items
Post# 1011519 &nbsp 10/20/2018 at 07:09

(1,507 days old)

by suds (Brisbane, Australia) &nbsp
&nbsp



Greetings Wash-keteers :)

How are we all doing?

Re: T96699ih AEG/Electrolux

I'm looking for tips to get my matrix cleaner, if possible, as I don't like what's left after a vigorous vacuuming with various brush attachments or is this as good as it gets!? Surely it must affect airflow and drying performance as well as increased electricity usage. I find the best time to attempt cleaning is straight after a load has been put through whilst the fluff is still damp as it clumps and rubs off more easily. I so wish it removed like a conventional condenser dryers condensing unit so that it can be washed in the bath with a hand shower.


Post# 1011638 , Reply# 4 &nbsp 10/21/2018 at 07:26

(1,506 days old)

by suds (Brisbane, Australia) &nbsp
&nbsp



Thanks guys!

Henene , Ok I'm going to get a spray bottle and give it a wash didn't realise it would be ok to do but I respect and appreciate your posts/opinions as you really seem to know your stuff :)

Laundress, that's a nice toy, My Dyson DC08 Animal is , well seems , quite powerful and has similar looking attachments however suction only. I guess the forcing to fluff / bumpf deeper in by water/air will then hopefully drop down into the collection tray/sump of sorts and be pumped out.

Rich , hmmm I'm a sparse fabric softener user however still like it. Doing home renovations now and my existing kitchen will become a dedicated laundry (hurrah watch out for pics in circa 6 weeks) and we're installing a water softener which will reduce all my detergent and softener usage which should help as water is very hard here

:)
Post# 1011640 , Reply# 5 &nbsp 10/21/2018 at 08:13

(1,506 days old)

by suds (Brisbane, Australia) &nbsp
&nbsp
The new laundry will have...



My existing laundry cupboard with well loved 2012 AEG L98699FL and T96699iH are being replaced with a dedicated room with space for 4 new toys! I have bought :

2017 AEG L99699FL now with OKOmix (great deal as range now superceded and "old" stock needs shifting)
2017 AEG T97689iH3 with apparent upgraded "Absolute Care System"
To run alongside New /Current range :
AEG L8FEC966R with OKOPower
AEG T8DEC946S With PROSteam

Seriously looking forward to having a play and stack the performance etc up against the old vs new range :). Should look pretty nice as they are different but still have the family resemblance.


Post# 1011662 , Reply# 7 &nbsp 10/21/2018 at 11:26

(1,506 days old)

by suds (Brisbane, Australia) &nbsp
&nbsp
Gosh thx



Mr H!

So it sounds like I've done well then :D

I have recently installed and started using the L9 and it's program Lengths etc are quite different and I have noticed the shorter Cycles are lengthier and more thorough as you have said which I'm pleased with.

With regard to the dryer I was wondering if I could drop in and "upgrade" to trip filter, i'll
Swop them over and see if they fit and if so will buy some extras. The "cone"in the rear off
Of the drum centre has also disappeared!

Did you enjoy IFA2018, I was there too - my first time - such a huge exhibition
Post# 1011901 , Reply# 9 &nbsp 10/23/2018 at 13:02

(1,504 days old)

by suds (Brisbane, Australia) &nbsp
&nbsp
OMG....



.....I raced home and checked my new L8000 (not yet in use as
Renovations still in progress and you're right - it does not have a drum light
Aaaaaarrgghh.....that's really going to annoy me now 😡, darn - I discounted the 9000 series
As I didn't like the salt container in the detergent drawer and thought that was the
Only difference - dammit - that's mildly annoying.

Anyhow calming down to a panic.....you may recall me saying all those years ago that it was due to your posts re: ur AEG 's that caused me to finally stop sniffing around them and buy and I have LOVED them hence replacing them with virtually the same again albeit slightly upgraded, the washer's ability to spin virtually anything still amazes me 6 years on. I have only started using the "new" L9 sofar and will wright up some notes of the differences I have seen L98699 vs L99699.

...no drum light no drum light....ugh....
Post# 1011909 , Reply# 11 &nbsp 10/23/2018 at 14:59

(1,504 days old)

by suds (Brisbane, Australia) &nbsp
&nbsp
...sigh...



Ha ha - thanx - we'll see how I get on with the dark cave drum. Is bugging me tho - I'm a top-of-line fan but felt the top of 8000 range would suffice - it has everything else. I wanted Miele's too but basically got 3 for the price of one with my recent purchases avd Miele have only now addressed the bedlinen cycle on the tumble dryer. I feel , in my personal opinion, that Miele has shifted closer to the rest of the hed build quality wise abd doesn't quite justify yer price premium.

My new laundry will only be in operation in December I'm afraid - nowhere to plumb the new one in...! Maybe consider buying some new "old" machines like I have - still a few floating about - brand new and bargain price wise - circa £300 less than when new and you know what you are getting...?

I was looking at washer dryers too abundant would only consider AEG sofar as they have heatpump drying (but done away with the recirc jet sadly which I love) as I hate the idea of using water as condenser to dry clothing. I was hopeful that Miele's new washer dryer would be a heatpump one - looked long and hard at the 8/5kg one with auto dosing ....so fancy the idea of flinging something in and letting it all happen . Liked at a few bargain deals on the old range AEG heatpump washer dryer but finally decided not to....only just tho ;)
Post# 1011910 , Reply# 12 &nbsp 10/23/2018 at 15:04

(1,504 days old)

by suds (Brisbane, Australia) &nbsp
&nbsp
....oh and...



Loving the upgraded brushed circle steel dial.. 😊
Post# 1011920 , Reply# 13 &nbsp 10/23/2018 at 17:34

(1,504 days old)

by henene4 (Emden (Germany)) &nbsp
&nbsp

IIRC on the old L9s and L8s one could easily just add in a drum light. The pre-cut was there in the doorboot AFAIK, and more importantly, I think the pins were there on the main control board and were energized. So it was just a quick cut, install and connect.

On the newer series it could verry well be that the 9000 series does have a different board system as the water softener needs a few more components obviously.

However, the TOL Series 8000 without touchscreen here in Germany does have a drum light.
If I'd have the service manuals for that series already I could check if retrofitting was an option.

But you still wouldn't want to void your warranty that soon.



AEGs heatpump washer dryers are verry nice and surprisingly efficent, but you have to keep in mind the complexity and the cycle times on those (like 8h for 6kg of laundry dry to dry on a normal cotton cycle).
Have heared pretty early failures on the first models, so I'd take an extended warranty with it.

LG has brought out a heatpump combo as well, but that is far mor expensive and does not have a filter. It does have a mains water based flushing system for the condenser though and an inverter heatpump as well as a slightly larger drum. Oh, and an auto dose system (no drawer though).

LG also has air condensing washer dryers which are pretty nice as they allow for both air condensing and water condensing.

BSHs new washer dryers have smart water condensing adapting the water usage which is rare as well.

Mieles washer dryers do use some water for drying, but not as much as some others.
They have the most accurate (and currently only true conductivity based) sensor dry system with the most drying cycles and (what I love) an gentle drying option for cottons and some other cycles.
Oh, and they are fast.


Mieles non PowerWash2.0 machines are a little less refined (simpler pump, simpler control, simpler spinning algorhythm).

Their PowerWash2.0 machines however have variable speed pumps (which makes them so quiet during spinning).
Further their spinning is more refined, but still, you get Miele spins, which might not always be super smooth. And the machines do make noises (clonking, ratteling), but nothing unheared of on a Miele.

You might want to check the level of your Miele again, they are VERRY sensitive to that still.


Post# 1012111 , Reply# 14 &nbsp 10/25/2018 at 11:33

(1,502 days old)

by suds (Brisbane, Australia) &nbsp
&nbsp
...drum light...



Mmmm...wouldn't want to void my warranty - I'll just "upgrade" with one of theses : 😜

Wow H you know EVERYTHING!! 👍🏻 Thanks for that post - I have read about some of these washer dryers and their various condenser systems , looked at the signature LG and it has this eco hybrid water or air drying but still means higher temperatures than the more gentle heatpump drying - which one has the heatpump then?
Yes he repeated hassles with the AEG , especially clogging of air channels, had me worried - still love the idea of them tho - efficient all in one washing and drying. I heard that the Miele's were fast and efficient - still tho I prefer to use no precious clean water purely as a coolant.
Post# 1012871 , Reply# 15 &nbsp 11/1/2018 at 06:45

(1,495 days old)

by suds (Brisbane, Australia) &nbsp
&nbsp
Henene - opinion please :)



Mr H

I have bought spray bottle as suggested by you and will give the matrix wash a go. I was wondering if I should set the dryer running on 10 mins time dry which uses no heat or compressor simply air - much like a cool down phase so that the matrix sump pump is active to pump out the water that i am spraying in? Also how much do you reckon I can safely spray in there in one go - 500ml?

Also you mentioned an LG heatpump washer dryer -can you point me toward this - I can only find the eco hybrids which use water or air as coolant for the condenser

Thanks 👍🏻
Post# 1012886 , Reply# 17 &nbsp 11/1/2018 at 09:17

(1,495 days old)

by suds (Brisbane, Australia) &nbsp
&nbsp
Thanks !!!


Post# 1012980 , Reply# 18 &nbsp 11/2/2018 at 05:08

(1,494 days old)

by suds (Brisbane, Australia) &nbsp
&nbsp
LG



Thanks H for the link to the LG - now that's something hat really peaks my interest - a large capacity heatpump washer dryer! 78L drum yes?- that will wash and dry the average 3kg load v v nicely. Is one able to get it without that silly swirly fishbowl pedestal washer ? It's auto dose only ? It should be fairly easy to import one from Germany , replace the plug and install no? 🤔

I'm planning to clean the matrix tonight - will take before and after pics :)
Post# 1013101 , Reply# 20 &nbsp 11/3/2018 at 08:41

(1,493 days old)

by suds (Brisbane, Australia) &nbsp
&nbsp
Spray the bumps away !



Ok so as instructed by H I bought a spray bottle and sprayed thru 2L of water in about 8 tranches - looks a lot better - let's hope it works better too! . 4 pics per vacuum , post vacuum and 2 post wash - lots of yibbles fell down and were pumped out - wish I had asked the question long ago! Such a simple fix 👍🏻👍🏻👍🏻


---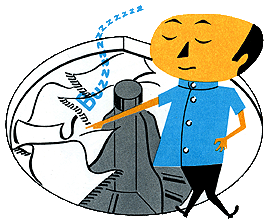 Comes to the Rescue!

The Discuss-o-Mat has stopped, buzzer is sounding!!!
If you would like to reply to this thread please log-in...