Thread Number: 77370 / Tag: Modern Automatic Washers
Mom's current Whirlpool
[Down to Last]
Cool Washer Stuff on Amazon:
scroll >>> for more items
Post# 1013320 , Reply# 1 &nbsp 11/4/2018 at 21:28 by fan-of-fans (Florida) &nbsp
&nbsp



I think that washer is a lot newer than 20 years, probably late 2000s or so. It should be very similar to the Kenmore direct drives of the time. IMO, this is a very good washer. My parents had a similar Kenmore DD from 1999 with dual action agitator but unfortunately it needed a major repair so they junked it last year. The GE that replaced it is nowhere near as good.

This looks like a good well featured traditional washer. You can't get one like it anymore.
Post# 1013333 , Reply# 3 &nbsp 11/4/2018 at 22:50 by DADoES (TX, U.S. of A.) &nbsp
&nbsp



 
2008 model year.  9th week of 2010 manufacture date.  Near the end of direct-drive production. 

Two-speed motor per the part number, and as Henrik surmised.  Probably does a speed shift from high to low in the wash period on both Normal and Casual.  Delicate and Handwash at low speed throughout, with Handwash probably being intermittent agitation.  It doesn't have the more gentle ex-low 3rd speed but does the best it can to control the aggressiveness.

Dual-action was introduced on Kenmore belt-drive models (1976? 77? 78?).  Whirlpool never had a dual-action agitator on belt-drive models but did on direct-drives through the end of production after the agreement lapsed for it being exclusive to Kenmore.
Post# 1013436 , Reply# 5 &nbsp 11/5/2018 at 18:03 by DADoES (TX, U.S. of A.) &nbsp
&nbsp

Checkrate/Likes

&nbsp

3

&nbsp &nbsp




 
Direct-drive was replaced by the VMW (Vertical Modular Washer) design which was introduced in 2010.  It's a belt-drive mechanism with a planetary-gear type of transmission (non-serviceable, replace if bad) to increase torque for agitation and separate electric drain pump.  No spin brake so the lid locks.  Controlled by an electronic board, no mechanical timer.  The motor reverses repeatedly to provide oscillation for agitation.

There's also a modified version (2014) called VMAX which uses the Fisher & Paykel-style direct-drive motor but with a spin mode shifter instead of the floating basket clutch.

"Old-style" direct-drive was referred to as the LEAP (Laundry Engineering Advanced Product) design.  Calypso was Vanguard Technology.  How many people here know that?   :-)

Bypassing lid switches is a way of life ...
---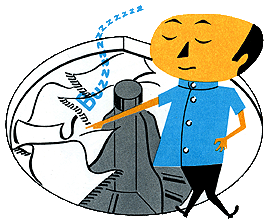 Comes to the Rescue!

The Discuss-o-Mat has stopped, buzzer is sounding!!!
If you would like to reply to this thread please log-in...