Thread Number: 77695 / Tag: Modern Automatic Washers
Spray rinse
[Down to Last]
Cool Washer Stuff on Amazon:
scroll >>> for more items
Post# 1017178 &nbsp 12/7/2018 at 08:35

(191 days old)

by chetlaham (United States) &nbsp
&nbsp



How effective are spray rinses at rinsing clothes? How well do washers work that only spray rinse the clothes instead of a deep rinse? In theory it would not work because the fibers are not relaxed and there is no way of knowing if water went through all the garments compressed on top of one another.


Is it legit or just an HE gimmick?
Post# 1017195 , Reply# 2 &nbsp 12/7/2018 at 12:44

(191 days old)

by Yogitunes (New Jersey) &nbsp
&nbsp

Checkrate/Likes

&nbsp

3

&nbsp &nbsp




that is more or less based on individual results from each machine's sequence of rinsing....

some sprayed as they ran full speed...others slowed down for saturation...

some called 'Resource Saver' machines used a recirculation method of adding water, spin/spraying the load, and then pumping that out, usually done several times...

of the ones I have used, as it gets near the end of the spraying portions, the water runs clear...

the only way to know if it was truly effective, is you would have to run the load with a full water level, and see how sudsy/cloudy the water is...

for something like towels, I would use a deep rinse....but for regular loads, spin/sprays seems to work well....

this is nothing new in technology, TwinTubs have offered spin/sprays for years...

probably the only thing that could be added....is a sensor in the drain hose, monitoring the cloudiness of the water, and keep pulsing in water until it runs clear....

I understand your thoughts of flexing the fabric....but when your cleaning around your house, and using a cloth, do you fill the sink full of water and dunk it in to rinse, or place it under running water and squeeze out the excess?
Post# 1017201 , Reply# 3 &nbsp 12/7/2018 at 13:08

(191 days old)

by chetlaham (United States) &nbsp
&nbsp



Great points.

Regarding slowing down to let saturation take place and then speeding up- common sense for me would say so. However Whirlpool's resource saver switches to high speed even on delicate while doing the re-circulation rinse going against that notion. Perhaps its not necessary to flex the fabric- which would make things easier.


Speed Queens normal Eco spray rinse is just 3 24 second sprays- the flume fans and directs it at the clothes so I guess there is less need for recirculation. Spin speed goes slow then to fast.
Post# 1017226 , Reply# 4 &nbsp 12/7/2018 at 14:11

(191 days old)

by DADoES (TX, U.S. of A.) &nbsp
&nbsp



 
Fisher & Paykel has long had a shower-rinse option on their agitator toploaders.  It's the default for Heavy and Regular cycles on EcoSmart models, with deep-fill Softener Rinse as an option.  It works quite nicely.  Saturation sprays are at 25 RPM (stir speed), followed by extraction at 670 RPM (medium spin).  The number of sprays/extractions varies per load size (typically 3 to 5), the machine's logic decides how many.  Some models have a set-up option for the volume of water (spray time).  Spin-sprays when Shower Rinse is not selected are at 300 RPM (low) with extractions at medium speed.

AquaSmart runs all spin-sprays at 25 RPM with extractions at medium.  It also has a choice of shower rinse (Eco) or deep rinse (softener and some special cycles even without softener).
---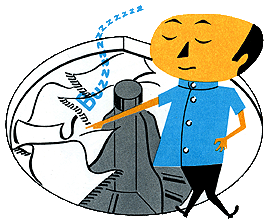 Comes to the Rescue!

The Discuss-o-Mat has stopped, buzzer is sounding!!!
If you would like to reply to this thread please log-in...