Thread Number: 77769 / Tag: Modern Dishwashers
very Strange problem GE model gtw485asj0ws
[Down to Last]
Cool Washer Stuff on Amazon:
scroll >>> for more items
Post# 1018092 , Reply# 1 &nbsp 12/15/2018 at 08:46

(191 days old)

by Yogitunes (New Jersey) &nbsp
&nbsp

Checkrate/Likes

&nbsp

2

&nbsp &nbsp




many factors as to why and how this happened....the result is you may never know...

I would call GE service center and ask if they know of the reset sequence to get this going....there may be a Q&A on their website...anything is worth a shot...

or check youtube vids, as someone else may have had these issues, and offered a solution...

even pull the tech sheet, just to see if there may be a correction or self diagnostic chart to open up...

many of these new machines are a gamble....a good surge suppressor and keeping unplugged, dryer too, when not in use....its what I do with any digital/electronic machine...

I had one machine that had to be left unplugged for a few days...as a static charge built up inside....ran fine after that....


voltage spikes and the such can cause any electronic to go haywire....

Post# 1018165 , Reply# 4 &nbsp 12/16/2018 at 01:38

(191 days old)

by chetlaham (United States) &nbsp
&nbsp


Post# 1018304 , Reply# 7 &nbsp 12/17/2018 at 14:55

(189 days old)

by toploader55 (Massachusetts Sand Bar, Cape Cod) &nbsp
&nbsp


---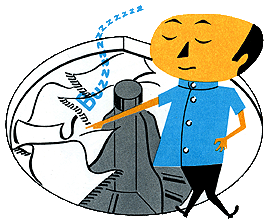 Comes to the Rescue!

The Discuss-o-Mat has stopped, buzzer is sounding!!!
If you would like to reply to this thread please log-in...